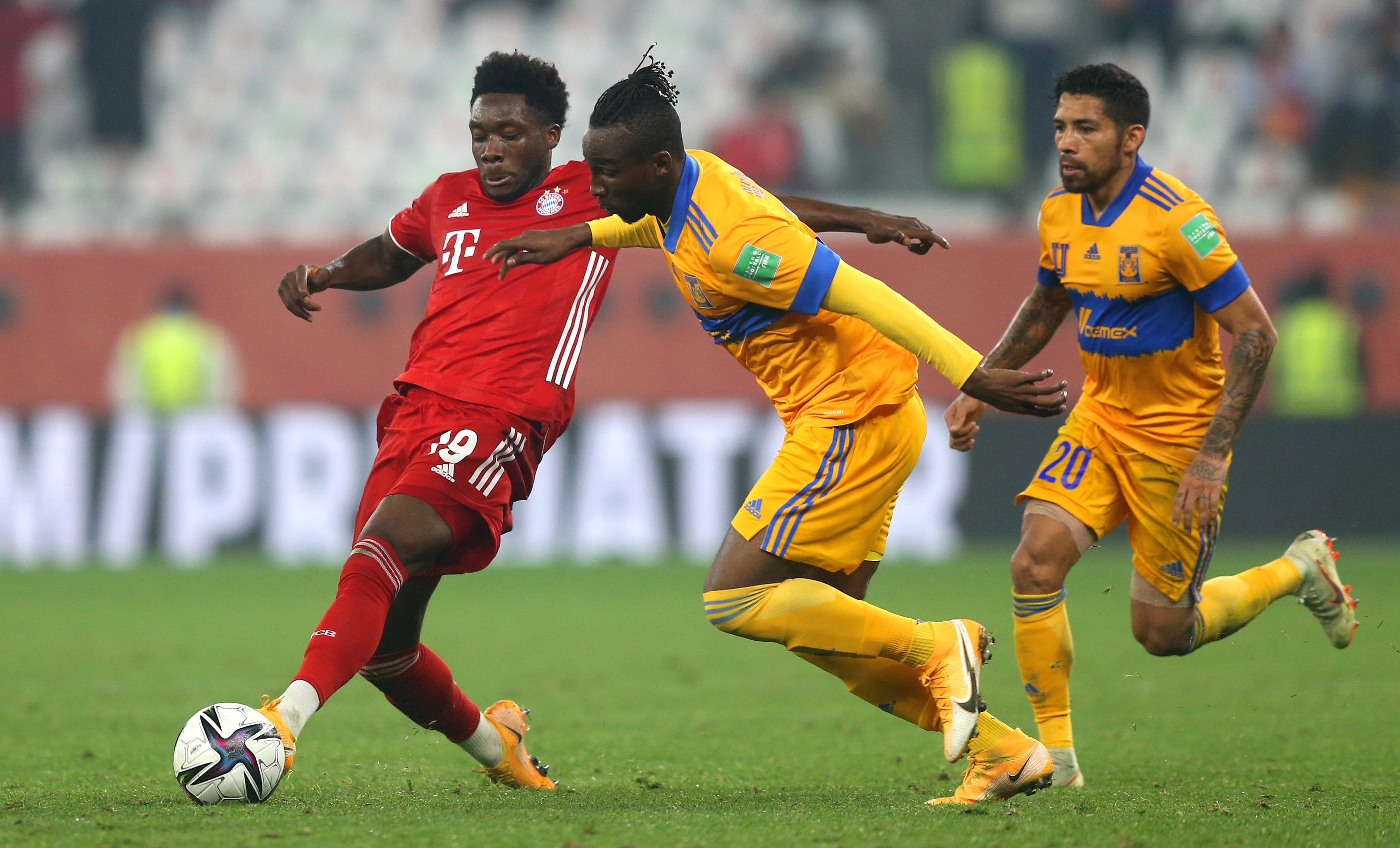 2020 Tigres an inspiration for Seattle heading into FCWC
Published on
/ Updated on at
MIAMI, Florida – The Seattle Sounders will kick off their 2022 FIFA Club World Cup campaign this Saturday in the Second Round when they face the winner of the First Round match-up between Auckland City of New Zealand and Al Ahly of Egypt.
The 2022 Scotiabank Concacaf Champions League winners from Major League Soccer are the first team from the United States to represent Concacaf at the FCWC, but it is a Mexican team from which they are drawing inspiration ahead of their tournament start.
Two years ago, at the 2020 FCWC, Tigres of Liga MX became the first club from Concacaf to reach the Final of the tournament and also were the first team ever from Concacaf to defeat a Conmebol opponent in a FCWC when they downed Brazilian side Palmeiras 1-0 in the Semifinals, before ultimately narrowly falling to European heavyweights Bayern Munich of Germany in the Final, 1-0.
Carlos Gonzalez of Tigres UANL celebrates with Diego Reyes and teammates at full-time after the FIFA Club World Cup Qatar 2002 Semi-Final match at the Education City Stadium on February 07, 2021 in Doha, Qatar. (Photo by FIFA) 
Tigres' run to the Final certainly made an impression, and Sounders MF Cristian Roldan says his hopes are high that Seattle can make a similar run beginning next week in Morocco.
"I think back to that Tigres team that made the Final. I think they got a lot of attention after that tournament and deservedly so. I thought that they played really well," said Roldan in a recent press conference.
"They invested in players and have a great club, a club that wants to win and I see that in us as well. We are a franchise that always competes for trophies and we want to have that same impact where we do well in the tournament and people respect us and look at MLS in a different light. Tigres had done so well and I had the privilege of competing against them. They bring it and that's the type of attitude that we need to have as well," added Roldan.
As part of Seattle's preparation for Saturday's opening match, the team played a pair of friendlies over the weekend at their training camp in Spain.
The 2022 SCCL winners played to a 0-0 draw with Austrian side Wolfsberger, followed by a 3-2 defeat to Swedish club Hammarby in which FW Fredy Montero, owner of 10 career SCCL goals, scored one of the Seattle goals.
Another piece of good news was that MF Joao Paulo played 45 minutes, his first action since suffering a season-ending knee injury during Seattle's 3-0 win over Pumas in the second leg of the 2022 SCCL Final.
FW Jordan Morris said that the weekend friendlies were a big help in getting the squad ramped up for the FCWC.
"We have to get our fitness up quickly," said Morris in a team interview. "The coaching staff and performance staff have done a really good job of working us really hard this preseason, so we got in our first 90 minutes, but we're still building fitness and looking forward to next week," concluded Morris.