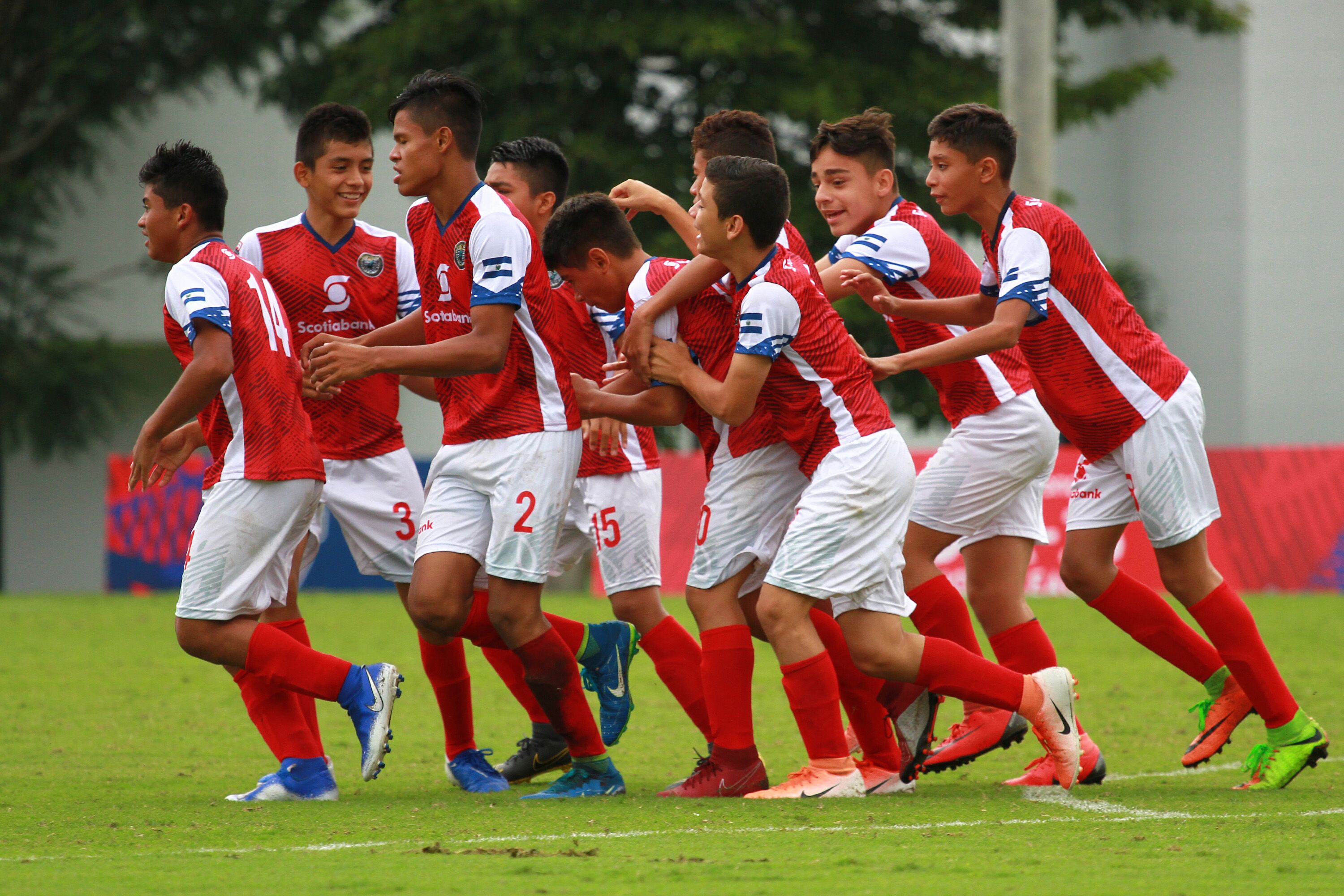 Santa Ana, Philadelphia Union advance to Under-13 SCCL Final
Published on
/ Updated on at
BELEN, Costa Rica – Santa Ana of El Salvador and the Philadelphia Union of the United States have advanced to the Final of the 2019 Under-13 Scotiabank Concacaf Champions League after earning wins in Thursday's semifinals at the Costa Rican Football Federation in Belen, Costa Rica.
Championship Semifinals
Santa Ana of El Salvador will play for the 2019 Under-13 SCCL Championship thanks to a dramatic 3-2 semifinal win over CD Universitario of Panama. After a scoreless first half, things kicked into gear early in the second half with Ricardo Villatoro scoring Santa Ana's first in the 31'. Victor Avila brought CD Universitario level 1-1 in the 37', only to see Santa Ana regain the lead in the 42' through Steven Mancia. Just when it looked like it would end 2-1, an Anthony Ochoa own goal in the 60+2' made the score 2-2. However, a minute later in the 60+3', Mancia would become the hero by scoring in the final moments to earn the Salvadorans the 3-2 win.
In the other semifinal, the Philadelphia Union took care of business with a 3-0 win against Comunicaciones of Guatemala. Dominic Wilson opened the scoring in the 9', followed by a Matthew Routzahn score in the 24'. Quarterfinal hero Angel Medrano then scored his fifth goal in two games in the 54' to round out the 3-0 scoreline.
Shield Semifinals
In an all-Canadian affair, the Vancouver Whitecaps down the Montreal Impact 2-0 to advance to the Shield Final. After a hard-fought first half that ended scoreless, Vancouver would grab the advantage in the 38' through Isaac Brown, who would then seal the victory with a goal 10 minutes later in the 48'.
Squaring off against Vancouver in the Shield Final will be LD Alajuelense of Costa Rica, who emerged victorious from a penalty shootout with Chapulineros de Oaxaca, 4-1. Each side had its fair share of chances in regular time, but GKs Luis Cruz (Chapulineros) and Daniel Velasquez (Alajuelense) could not be breached. Matters were settled from the spot, where Alajuelense converted all four attempts to earn the shootout victory.