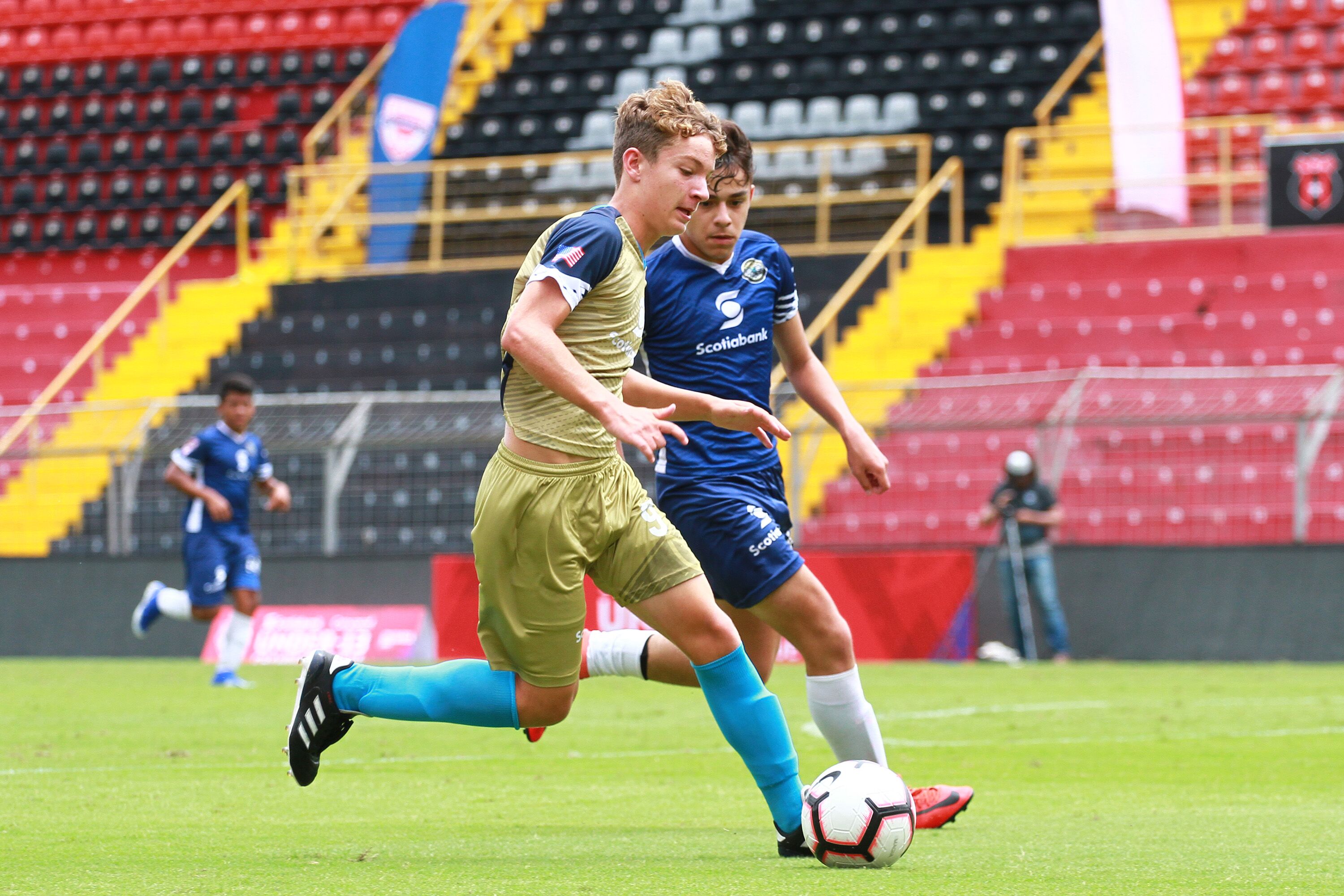 Philadelphia Union tops Santa Ana to claim Under-13 SCCL title
Published on
/ Updated on at
SAN JOSE, Costa Rica – The Philadelphia Union of the United States is the champion of the 2019 Under-13 Scotiabank Concacaf Champions League after earning defeating Santa Ana of El Salvador 2-1 in Saturday's Final at the Costa Rican Football Federation in San Jose, Costa Rica.
Championship Final
The Philadelphia Union clinched the 2019 Under-13 SCCL crown with a 2-1 win over Santa Ana of El Salvador in the Championship Final. Matthew Routzhan scored in the 5' to hand Philadelphia an early 1-0 lead. It was then doubled in the 43' with Angel Medrano scoring his sixth goal of the knockout round. Santa Ana refused to throw in the towel and made it 2-1 in the 58' on a David Funes Quijada penalty conversion, but the Union would hand on to earn the title.
Championship Third Place
Comunicaciones clinched third place in the Under-13 SCCL after defeating CD Universitario 1-0 in the Third-Place Match. Oscar Xitumul scored the winning goal for the Cremas.
Shield Final
LD Alajauelense took home the Shield Final with a 2-1 victory over the Vancouver Whitecaps. Dominic Di Paola had the Canadians ahead early with a goal in the 22', but the final 10 minutes belonged to the Ticos, as goals from Claudio Montero in the 52' and a last-minute score from Ariel Gonzalez in the 60+2' won it for Alajuelense.
Shield Third Place
Chapulineros de Oaxaca emerged victorious in the Shield Third Place match in a 3-1 final against the Montreal Impact. The Mexicans raced out to a quick 2-0 lead through Luis Cruz Lopez (6') and Eder Cruz Maya (13'), only for Rayan Sidane to pull a goal back for Montreal in the 27'. However, Chapulineros de Oaxaca would hold firm and a goal from Ian Martinez in the 45' sealed the victory.