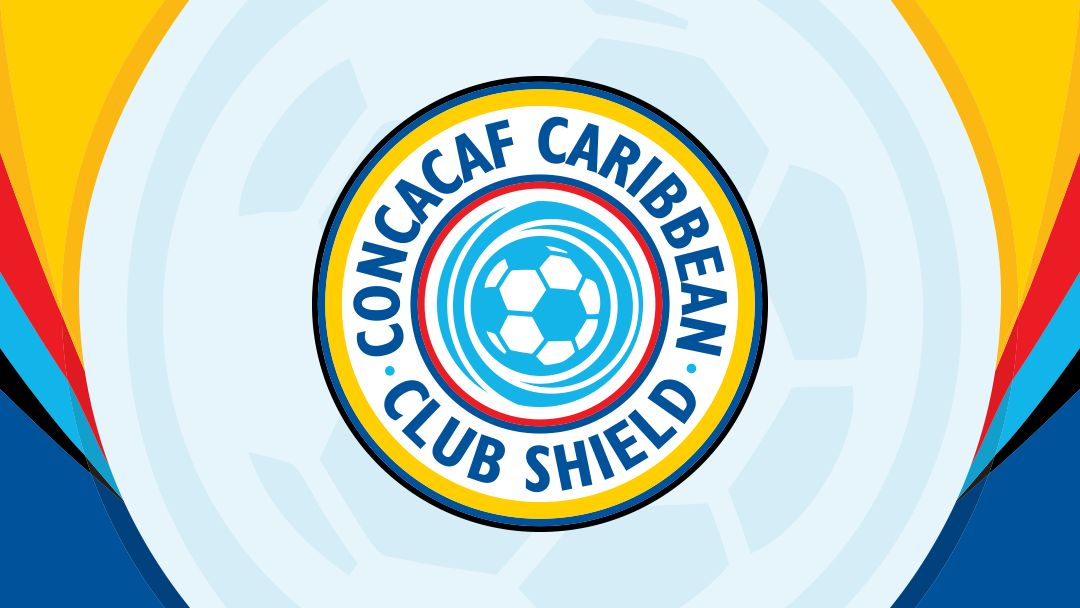 Inaugural Concacaf Caribbean Club Shield Begins Today
Published on
/ Updated on at
The inaugural edition of the Concacaf Caribbean Club Shield begins today and will be played in the Dominican Republic until April 21.

A newly launched championship forming the base of the Concacaf club competition platform, the Caribbean Club Shield features eleven teams from 11 different Member Association leagues, all of which are working with Concacaf's Development Department towards a long-term vision to professionalize the club game across the region. The Dominican Republic was selected as host of the inaugural Caribbean Shield after a detailed regional evaluation process.

Commenting on the new competition, Concacaf Director of Development, Jason Roberts said: "The Concacaf Caribbean Shield provides access to quality international competition and the chance to progress through to the Scotiabank Concacaf League and the Scotiabank Concacaf Champions League for clubs from many of our Member Associations with developing professional leagues. From a development standpoint, the Caribbean Shield also opens the door to continuing club licensing and league development efforts, to ensure lasting and meaningful impact in the Caribbean. For players, the Shield will offer an opportunity to test themselves amongst the region's best and provide a platform to display their ability at a showcase Concacaf event."

The participating clubs represent Member Associations with up-and-coming leagues, working their way towards full professional standards, following the Concacaf league professionalization roadmap. Concacaf's wide-ranging club licensing and league development programs are designed to raise the level of the club game throughout the region, creating more access and opportunity for development of players and officials, and resulting in further growth and an improved level of competition throughout the Concacaf club competitions platform.

In addition to meaningful competition on an international stage, the Caribbean Club Shield provides clubs from Member Associations from across the Caribbean a direct pathway to the Confederation's top regional club championships. Together with the Caribbean Club Championship, the Caribbean Club Shield will serve as a qualifying tournament for the Scotiabank Concacaf League, and open the door for wider participation of Caribbean clubs in Confederation championships at the highest level.

The winner of the 2018 Concacaf Caribbean Club Shield, if it fulfills the Confederation's regional club licensing criteria, will have the opportunity to face the fourth-place finisher of the 2018 Caribbean Club Championship in a playoff match, to determine the fourth Caribbean representative in the 2018 Scotiabank Concacaf League.

After round-robin play, the three group winners, plus the best second-place finishers will advance to the semifinals. The semifinal winners will automatically qualify to the championship final. Estadio Cibao FC, PUCMM and Universidad ISA all will host group stage matches. Estadio Cibao FC will additionally host the semifinal matches and final match of the competition.