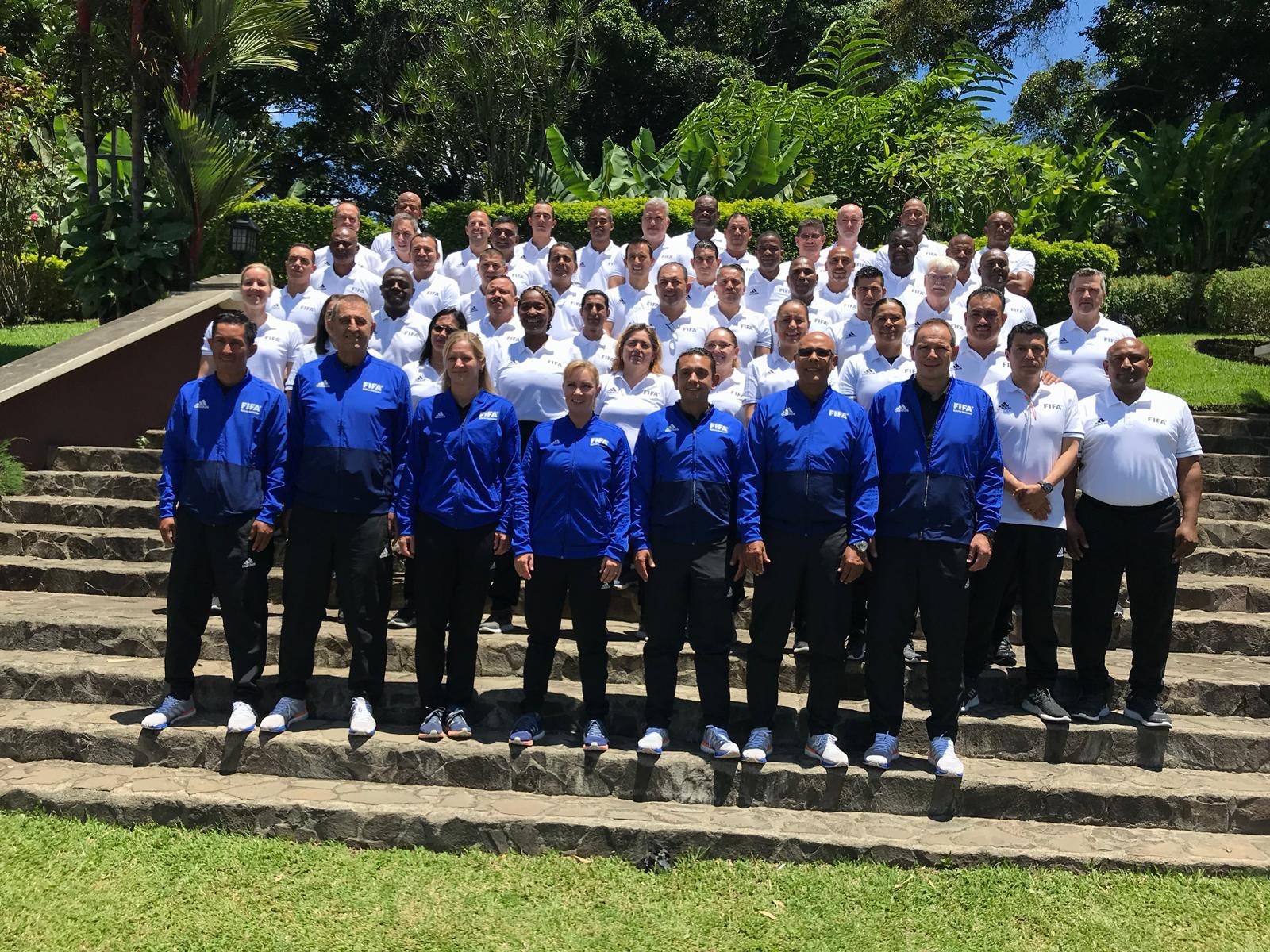 FIFA and Concacaf conclude successful grassroots referee instructor course
Published on
/ Updated on at
SAN JOSE, Costa Rica – In collaboration with FIFA, Concacaf has completed a successful grassroots referee instructor course that took place this week in San Jose, Costa Rica involving 99 participants from various Concacaf Member Associations.
The FIFA Futuro III course provided focus on the most recent instructional techniques and information to the key technical, fitness, futsal, and beach soccer instructors in the Member Associations.
Instructors represented 29 different Member Associations and were selected based upon the level of involvement in referee development at the grassroots and local level.
The 2018 edition of this course was also a landmark one. For the first time ever, the course was conducted for English and Spanish speakers concurrently, promoting an environment for learning and social interchange.
For those attending, the FIFA Futuro III course proved to be an invaluable resource of information that will be applied to future experiences.
"The FIFA Futuro III course provided several benefits to me and my Member Association," said Cayman Islands Head of Refereeing and technical instructor Livingston Bailey.
"First, it enhances my teaching methodology and provides me with new tools to ensure the learning process is effectively delivered back home. Second, it allows me to collaborate with fellow Concacaf instructors to ensure consistency in interpretation and Law application. Finally, it benefits me as an individual instructor by enhancing my confidence and giving me reassurance that I am able to transfer the knowledge gained to local referees and instructors with whom I work with quite frequently."
From FIFA's perspective, the five-day course was yet another example of its productive working relationship with Concacaf.
"This course is very important for FIFA and Concacaf as we want to pass the latest concepts and considerations to the active referee instructors of Concacaf associations," said FIFA Senior Referee Manager Manuel Navarro. "By doing this, we reach the ultimate goal in refereeing: an uniform interpretation and application of the Laws of the Game. The cooperation with Concacaf is very fruitful and helpful in particular by advising FIFA with the selection of the instructors."
FIFA also expects to see the course raise the level of refereeing around the Concacaf region, specifically at the domestic league level.
"The Futuro III course is very important for Concacaf because it provides the technical and physical instructors the knowledge they must transmit to the referees in their associations," said FIFA instructor and former FIFA World Cup assistant referee, Leonel Leal.
"This ensures that all referees are prepared in the best way for all their matches whether it be on the domestic or international stage," concluded Leal.