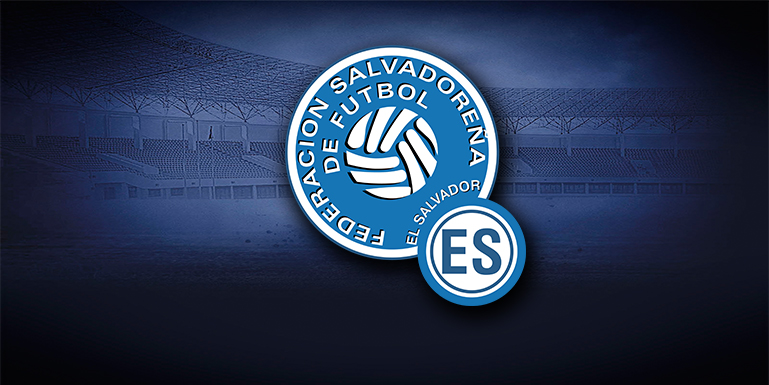 FESFUT Suspends Players
Published on
/ Updated on at
San Salvador, 20 September 2013 - The Salvadoran Football Federation, after finalizing the first phase of its investigative process, announced the sanctions imposed by the Disciplinary Commission on various players, for their links to match fixing in National Team games against DC United (friendly in 2010), United States (friendly in 2010), Mexico (Gold Cup 2011) and Paraguay (friendly in 2013). 
FESFUT clarifies that this finalizes the first phase, and that the investigation continues open. There is sufficient reason to consider that the friendly match against Venezuela, played the 22nd of May of this year, may have been manipulated through fixing of the final score, for which the investigations remain open.
The President of the Salvadoran Football Federation, conveyed that "the work of Disciplinary Commission has been exhaustive, and all types of information revealed in interviews has been taken into account, as well as videos and testimony of persons who have showed the valor to testify in search of those responsible in match fixing of national team games, in order to arrive at definitive and concrete decisions."
"The character of "Representatives of the Country," which the Numeral 1 of Article 76 of the FESFUT Statutes grants upon the members of national teams, is the inspiration that the legislator used to denote the contribution that each Salvadoran should make."
"To fail to uphold this entrusted loyalty and dishonor the jersey of the country in this way, signifies nothing less than failure to comply with the representation bestowed."
"For that reason, having carried out this investigation, and found the evidence that in this manner has been revealed in respect to the players that have participated in such activities, this institution has set a precedent with this decision."
"We want to set an example to current and future generations so that they will remain alert and not allow themselves to become involved in negative undertakings, wasting years of dedication and sacrifice for football, and ending their sporting careers at the same time they destroy the energetic support of the tremendous fan base our country has."
"The work is not finished at this time. For today, we are concluding a preliminary phase, and we have a new study to undertake in reference to other games that are being investigated, involving the national team and also teams involved in the CONCACAF Champions League, as well as other games that may emerge."
"We have the support of authorities from FIFA, CONCACAF, UNCAF, the Attorney General of the Republic, and we look for everyone's support; from the fans themselves, and anyone who wishes to join our efforts."
"It is for that reasons we have also created an email: tuinformacionesvaliosa@fesfut.org.sv, so that anyone with information can help us find the parties responsible for match fixing.
On this occasion we are singling out for separation those who chose the wrong path, but we wish it to remain clear that the National Teams will continue their work according to the established plans for their respective competitions. 
FESFUT, supported by the Disciplinary Commission, the jurisdictional organ tasked with resolving these types of cases, has taken the decision to sanction the following players: 
| | | |
| --- | --- | --- |
| Nº | NOMBRE COMPLETO | SANCTION |
| 1 | MIGUEL ANGEL MONTES MORENO | BANNED FOR LIFE FROM ALL FOOTBALLING ACTIVITY |
| 2 | JOSE MARDOQUEO HENRIQUEZ DUBON | BANNED FOR LIFE FROM ALL FOOTBALLING ACTIVITY |
| 3 | DENNIS JHONATHAN ALAS MORALES | BANNED FOR LIFE FROM ALL FOOTBALLING ACTIVITY |
| 4 | DAGOBERTO PORTILLO GAMERO  | BANNED FOR LIFE FROM ALL FOOTBALLING ACTIVITY |
| 5 | LUIS ALONSO ANAYA | BANNED FOR LIFE FROM ALL FOOTBALLING ACTIVITY |
| 6 | ALFREDO ALBERTO PACHECO | BANNED FOR LIFE FROM ALL FOOTBALLING ACTIVITY |
| 7 | MARVIN RENE GONZALEZ LEIVA | BANNED FOR LIFE FROM ALL FOOTBALLING ACTIVITY |
| 8 | DARWIN DORONIS BONILLA | BANNED FOR LIFE FROM ALL FOOTBALLING ACTIVITY |
| 9 | REYNALDO ANTONIO HERNANDEZ | BANNED FOR LIFE FROM ALL FOOTBALLING ACTIVITY |
| 10 | CHRISTIAN GIOVANNI CASTILLO MARTINEZ | BANNED FOR LIFE FROM ALL FOOTBALLING ACTIVITY |
| 11 | WILLIAM OSAEL ROMERO CASTILLO | BANNED FOR LIFE FROM ALL FOOTBALLING ACTIVITY |
| 12 | RAMON ALFREDO SANCHEZ PAREDES | BANNED FOR LIFE FROM ALL FOOTBALLING ACTIVITY |
| 13 | JOSE MIGUEL GRANADINO LEON | BANNED FOR LIFE FROM ALL FOOTBALLING ACTIVITY |
| 14 | RAMON ULISES FLORES AGUIRRE | BANNED FOR LIFE FROM ALL FOOTBALLING ACTIVITY |
| 15 | CARLOS ROMEO MONTEAGUDO ALFARO | BANNED FOR 18 MONTHS FROM ALL FOOTBALLING ACTIVITY |
| 16 | VICTOR SAMUEL TURCIOS PACHECO | BANNED FOR 6 MONTHS FROM ALL FOOTBALLING ACTIVITY |
| 17 | ELISEO QUINTANILLA ORTIZ | BANNED FOR 6 MONTHS FROM ALL FOOTBALLING ACTIVITY |
| 18 | BENJI OLDAI VILLALOBOS SALGADO | PROVISIONAL BAN EXTENDED FOR 20 DAYS IN ORDER TO FURTHER THE INVESTIGATION |
| 19 | RODRIGO ALEJANDRO MARTINEZ | PROVISIONAL BAN EXTENDED FOR 20 DAYS IN ORDER TO FURTHER THE INVESTIGATION |
| 20 | RODOLFO ANTONIO ZELAYA GARCIA | PROVISIONAL BAN EXTENDED FOR 20 DAYS IN ORDER TO FURTHER THE INVESTIGATION |
| 21 | EMERSON DAVID UMAÑA CORLETO | PROVISIONAL BAN EXTENDED FOR 20 DAYS IN ORDER TO FURTHER THE INVESTIGATION |
| 22 | CARLOS JOSUE CARRILLO CHOPIN | * SUSPENSION REVOKED |
| 23 | YIMY RODRIGO CUELLAR LEON | PROVISIONALLY PROHIBITED FROM THIS DAY FROM UNDERTAKING ANY FOOTBALL RELATED ACTIVITY FOR 30 CALENDAR DAYS |
| 24 | ALEXANDER ESCOBAR ROSALES | PROVISIONALLY PROHIBITED FROM THIS DAY FROM UNDERTAKING ANY FOOTBALL RELATED ACTIVITY FOR 30 CALENDAR DAYS |
| 25 | CHRISTIAN ALEXANDER SANCHEZ VISCARRA | PROVISIONALLY PROHIBITED FROM THIS DAY FROM UNDERTAKING ANY FOOTBALL RELATED ACTIVITY FOR 30 CALENDAR DAYS |