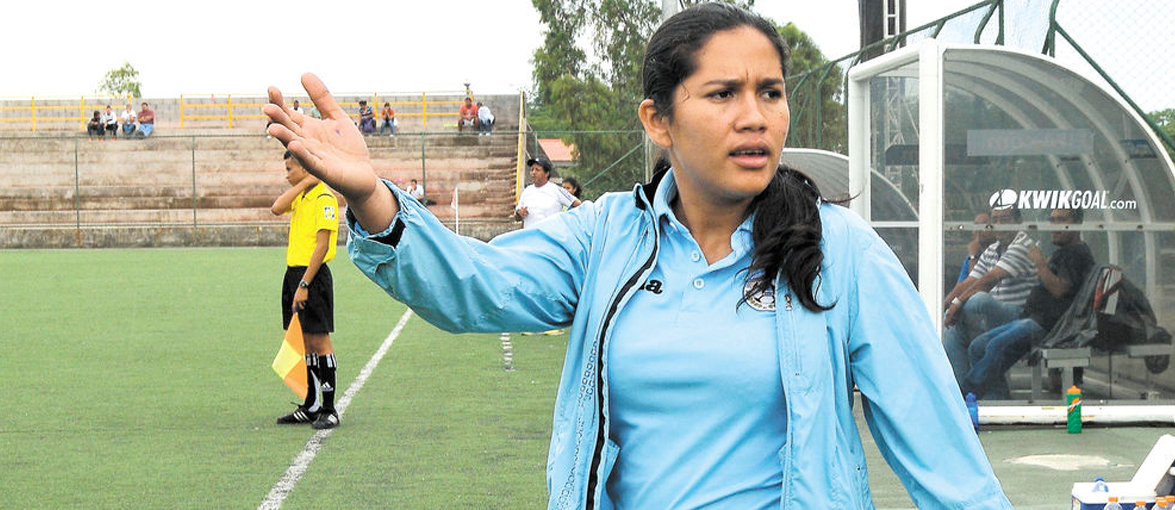 Fernandez prepares Nicaragua women CAC Games
Published on
/ Updated on at
Jeniffer Fernandez (pictured) will guide Nicaragua at the 2014 Central American & Caribbean Games next month in Veracruz, Mexico. (Photo: Guillermo Flores)
MANAGUA, Nicaragua - Jeniffer Fernandez is looking to take Nicaragua to the next level during November's Central American & Caribbean (CAC) Games in Veracruz, Mexico.
Five years ago, Fernandez was the goalkeeper for CD Colocho and a constant in the women's national football team, but a broken fibula shelved her career.
It was then that she took up coaching and worked as the goalkeeper trainer for the men's team at Juventus FC, a Nicaraguan first division side.
Last July, after obtaining coaching license, the 26-year-old was appointed as the first-ever women's national team head coach.
"After I stopped playing, I had a vision that one day I would be in charge of the national team," Fernandez said in an exclusive interview with CONCACAF.com.  "It's an accomplishment not only for me, but also for all Nicaraguan women, who are now interested in training in football."
Fernandez's first challenge as manager will be to lead to the Pinoleras in the CAC Games, which open on November 17.  Nicaragua qualified for the event after finishing as runner-up to host Costa Rica in the 2013 Central American Games.
"We have four months of intense preparation," noted Fernandez, a business administrator by profession.  "We are in the competitive stage, trying to strengthen our defensive zone primarily."
In Group B, the Nicaraguans will face Venezuela, Dominican Republic and Costa Rica.
"We have tough rivals, so we have prepared with games against men's youth teams and a Guatemalan women's combined side," Fernandez.  "The main goal is to compete, not just participate, because we need to gauge our football."
The coach will be relying on the contribution of former Auburn University midfielder Ana Cate, who plays for FH Hafnarfjörður of the Icelandic first division.
"Ana will be incorporated one week before the competition, she will help us a lot with her experience," Fernandez added.
Nicaragua has been training five days a week at the Estadio National in Managua.