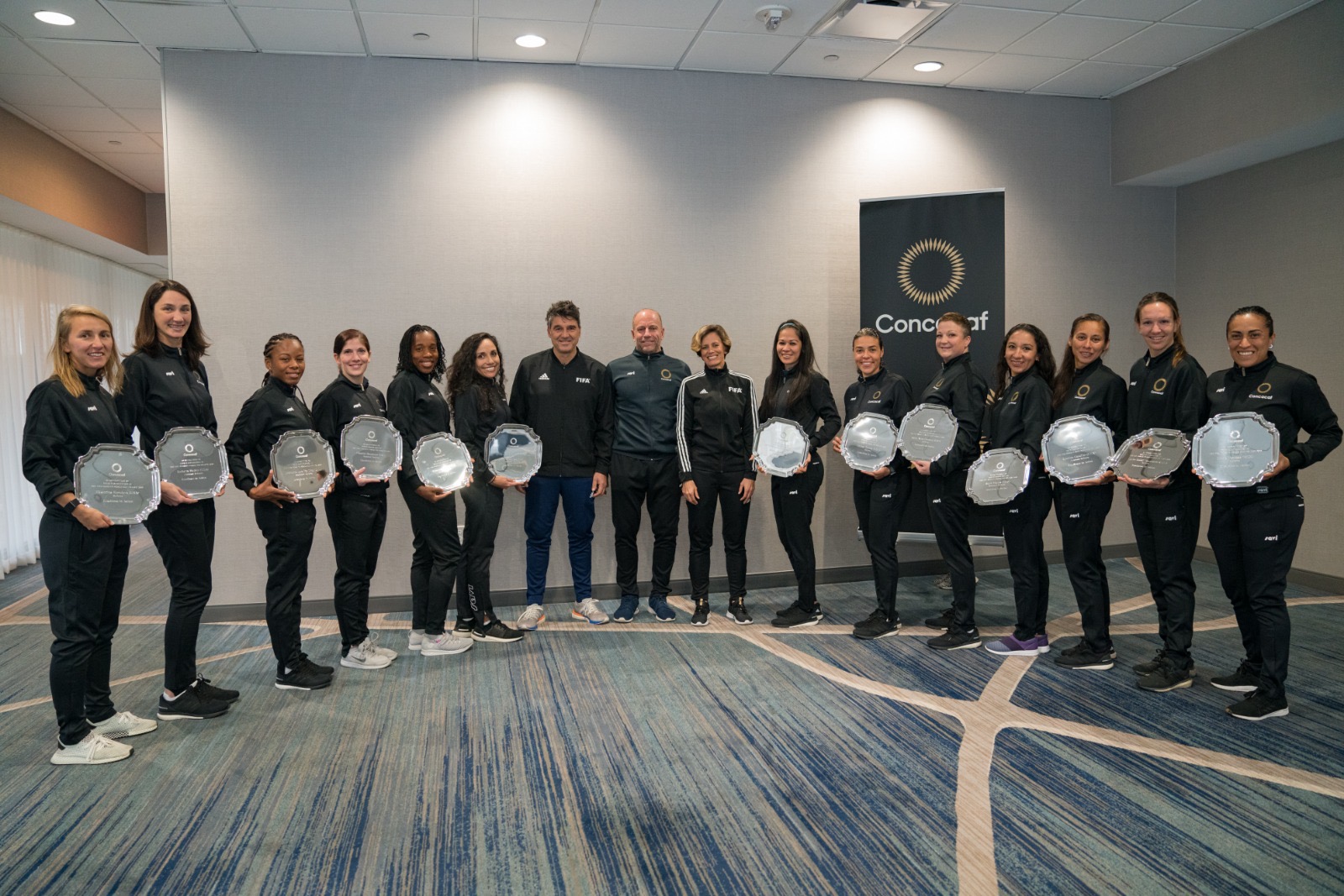 Concacaf referees taking part in Elite Referee Course
Published on
/ Updated on at
The course kicked off on Tuesday, January 21 and will conclude on Monday, January 27 in which 54 Elite Men and Women Referees and Assistant Referees, plus 10 Talented Advanced Referee Program (TARP) participants will take part in a week-long course that will feature special guests Kari Seitz, FIFA Refereeing Group Leader Women & Operations, and Massimo Busacca, FIFA Director of Referees.
"The Elite Referee and Assistant Referee course is always an annual highlight. Bringing our top male and female match officials together in an intense and demanding course is an important part of our plan to provide the best officials for Concacaf competitions," said Concacaf Director of Refereeing, Brian Hall.
"The passion and dedication of our referees, instructors, assessors, and staff has resulted in our developing some of the world's top match officials. The positive results of our annual courses can be seen in the success of our referee team on the world stage and in our competitions," added Hall.
In addition to presentations and discussions from Concacaf's Sports Scientist, Sports Psychologist and the FIFA guests, several FIFA instructors will lead intensive technical sessions both in the classroom and on the field in order to simulate real match situations.
Among the highlighted topics will be referee fitness and how to better understand your personality traits and the impact they have on one's refereeing style. There will also be an emphasis on analyzing video clips, positioning and group presentations that will seek to unify interpretation of the Laws of the Game.
"Our Elite Course is vital to preparing referees for competitions - FIFA, Concacaf, and Member Associations. Investing in our officials pays dividends on and off the field. Intensive classroom sessions and practical technical sessions on the field of play highlight the six days of training," concluded Hall.