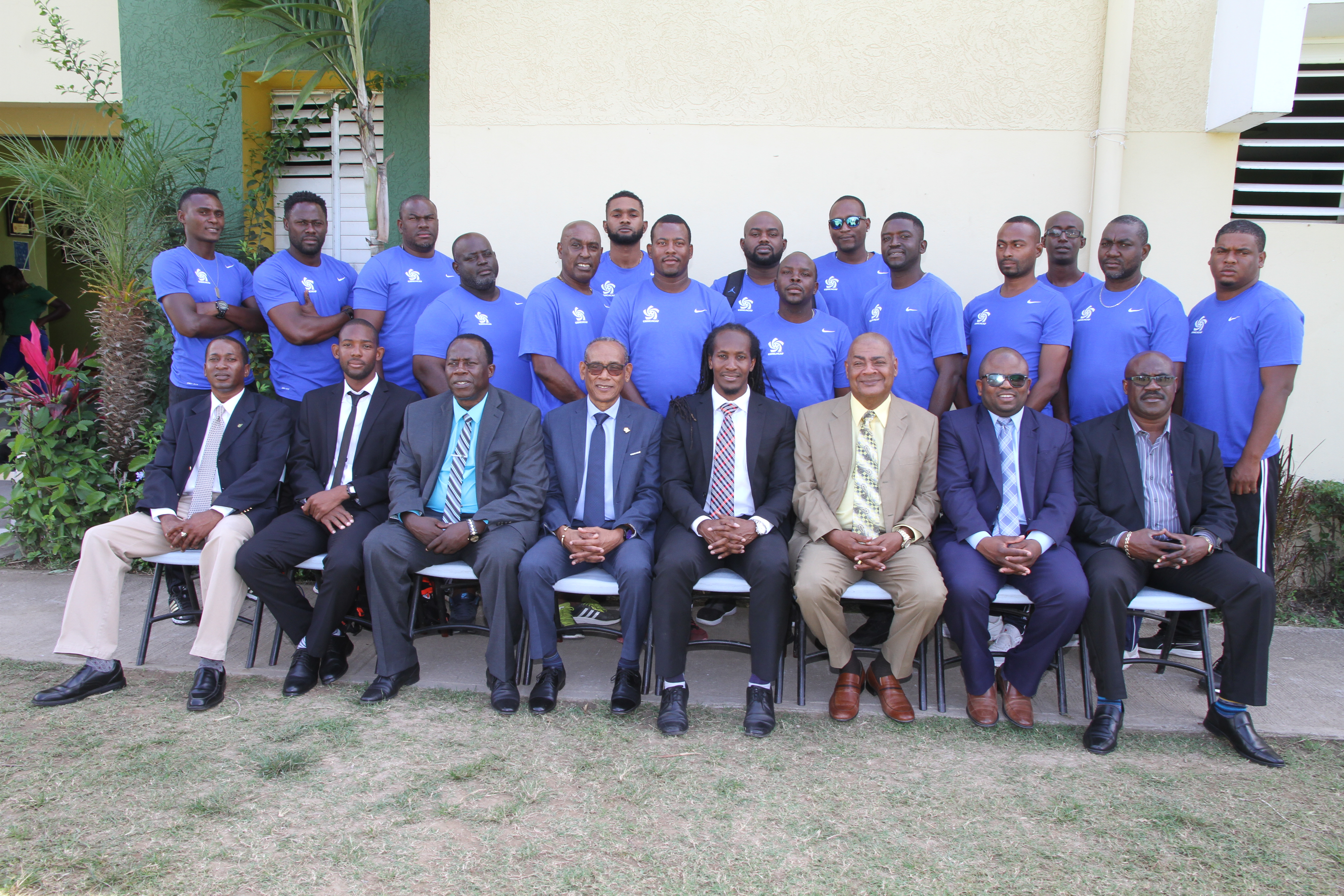 Coaches in Jamaica prepare to receive the Concacaf D License
Published on
/ Updated on at
KINGSTON, Jamaica – Another 16 coaches are in line to receive their Concacaf D License as the training takes place in Kingston for the second time.
The welcoming ceremony held this week included remarks from the Minister of State in the Ministry of Culture, Gender, Entertainment and Sport Alando Terrelonge, and the Jamaica Football Federation (JFF) President Michael Ricketts.
"I regard the staging of this Concacaf D License Coaching course as a major step in the drive by Ministry to increase the number of trained football coaches in Jamaica working through the Institute of Sports (INSPORT) with the collaboration of the Jamaica Football Federation," said Terrelonge. "This course must be seen a huge corrective measure when we take into consideration the current situation of some 1,000 football coaches across Jamaica not licensed to coach at any level. This is a situation that we must change and change urgently."
Top coaches from 16 primary schools are participating in the four-day training, which includes theoretical and practical sessions on the development of the game at the University of the West Indies (UWI)/Jamaica Football Federation Captain Horace Burrell Centre of Excellence on the Mona Campus, St. Andrew.
"Coaches can be huge influencers in young people's lives and Concacaf's efforts to continually develop the game will hinge on the ongoing access to quality education for coaches across our region," said Concacaf Director of Development, Jason Roberts. "The Concacaf D License delivery program will supplement existing knowledge to ensure young people will be inspired to participate, compete and love our game."
The course covers multiple aspects of football including the role of coach/educators, the principles of coaching, health and safety, small sided games, technical/tactical training and evaluations.
The D License course in Jamaica forms part of the final requirements for the completion of the Confederation's Train the Trainer Program. Three participants of this program are conducting the D License course including Wendel Downswel, Technical Director at the JFF, Davion Ferguson and Hopeton Gilchrist under the supervisor of Concacaf Instructor Vinimore Blaine, Technical Director of the Grenada Football Association. This three participants of the Train the Trainer Program will be certified as Concacaf Instructors upon the successful delivery of the D License course.
Launched in 2017, the aim of the Train the Trainer Program is to strengthen the internal capacity of the Member Associations of Concacaf, enabling them to take control of their own Coaching Education Programs. More than 70 potential instructors from 26 Member Associations are currently participating in the program.