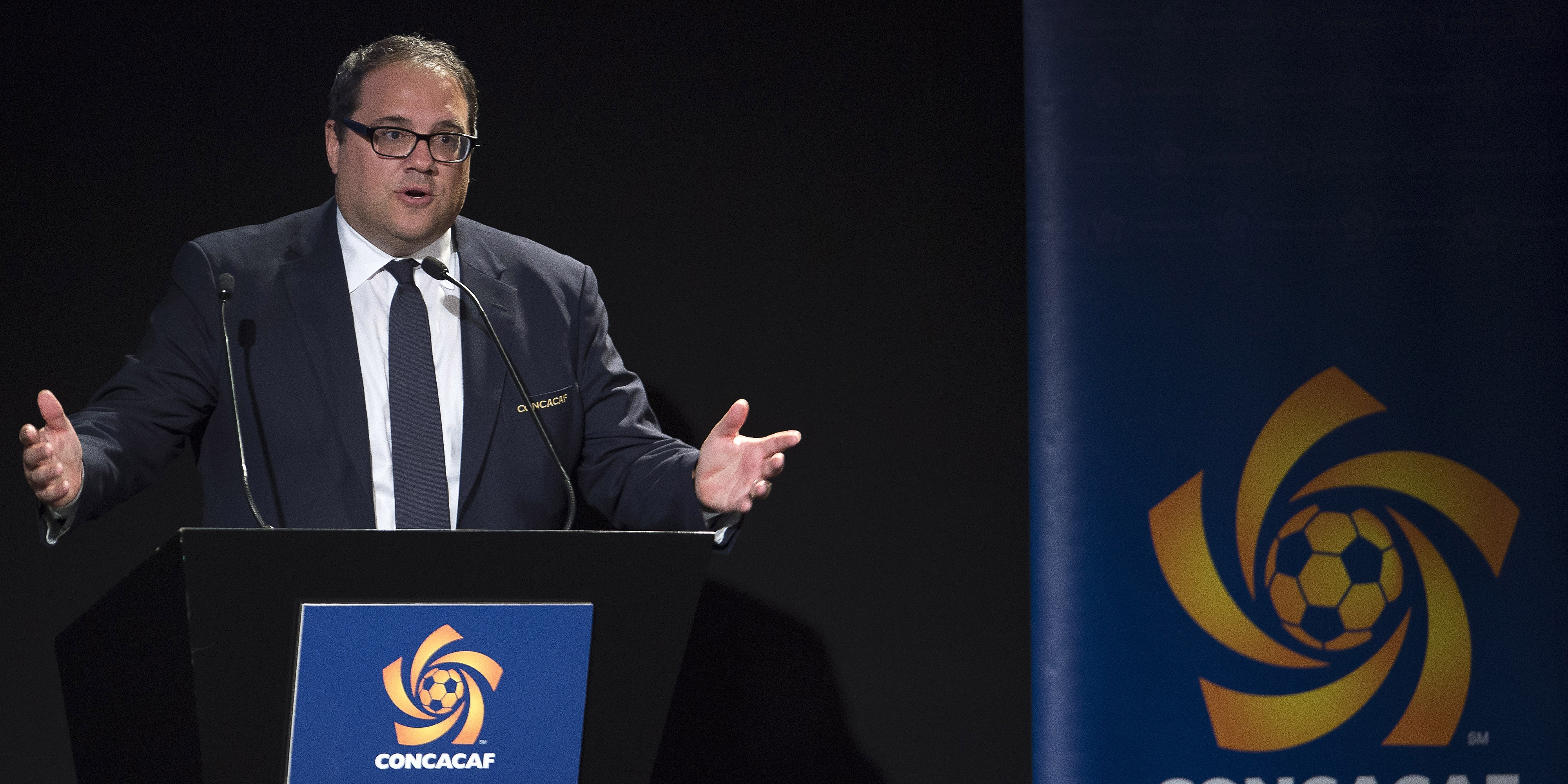 CONCACAF Elects New President, and Members of CONCACAF and FIFA Councils
Published on
/ Updated on at
Mexico City (Thursday, May 12, 2016) - The Confederation of North, Central America and Caribbean Association Football (CONCACAF) today held its XXXI Ordinary Congress in Mexico City where elections were conducted for CONCACAF President and positions on the CONCACAF and FIFA Councils. All of the Confederation's 41 Member Associations participated in the elections for CONCACAF positions and with a majority of votes, Victor Montagliani, President of the Canadian Soccer Association, was elected as President of CONCACAF. Rodolfo Villalobos of Costa Rica was elected to the CONCACAF Council as a Vice-President.  
Additionally, CONCACAF's 35 FIFA Members elected Luis Hernandez of Cuba, Pedro Chaluja of Panama, and Sonia Bien-Aime of Turks and Caicos to represent the Confederation on the FIFA Council.
The Congress is being chaired by CONCACAF Council Vice-President Justino Compean of Mexico, and the elections were conducted by CONCACAF's Ad-Hoc Electoral Committee. Members of the Ad-Hoc Electoral Committee included Ted Howard, CONCACAF's Acting General Secretary, Marco Leal, CONCACAF's Head of Member Associations and Legal Affairs, and Sam Gandhi, CONCACAF's Legal Adviser.
In accordance with the Confederation's Statutes, the mandate of the new CONCACAF President and CONCACAF Council Members will start after the conclusion of the Congress.
The official election results are included below.
CONCACAF Council (Former Executive Committee):
President (ex officio FIFA Vice-President)
•    Mr. Victor Montagliani (Canada)
Vice-President - Central America (UNCAF) 
•    Mr. Rodolfo Villalobos (Costa Rica)
FIFA Council (Former Executive Committee):
Member – Caribbean (CFU) 
•    Mr. Luis Hernandez (Cuba)
Member - Central America (UNCAF)
•    Mr. Pedro Chaluja (Panama)
Female Member
•    Ms. Sonia Bien-Aime (Turks and Caicos)