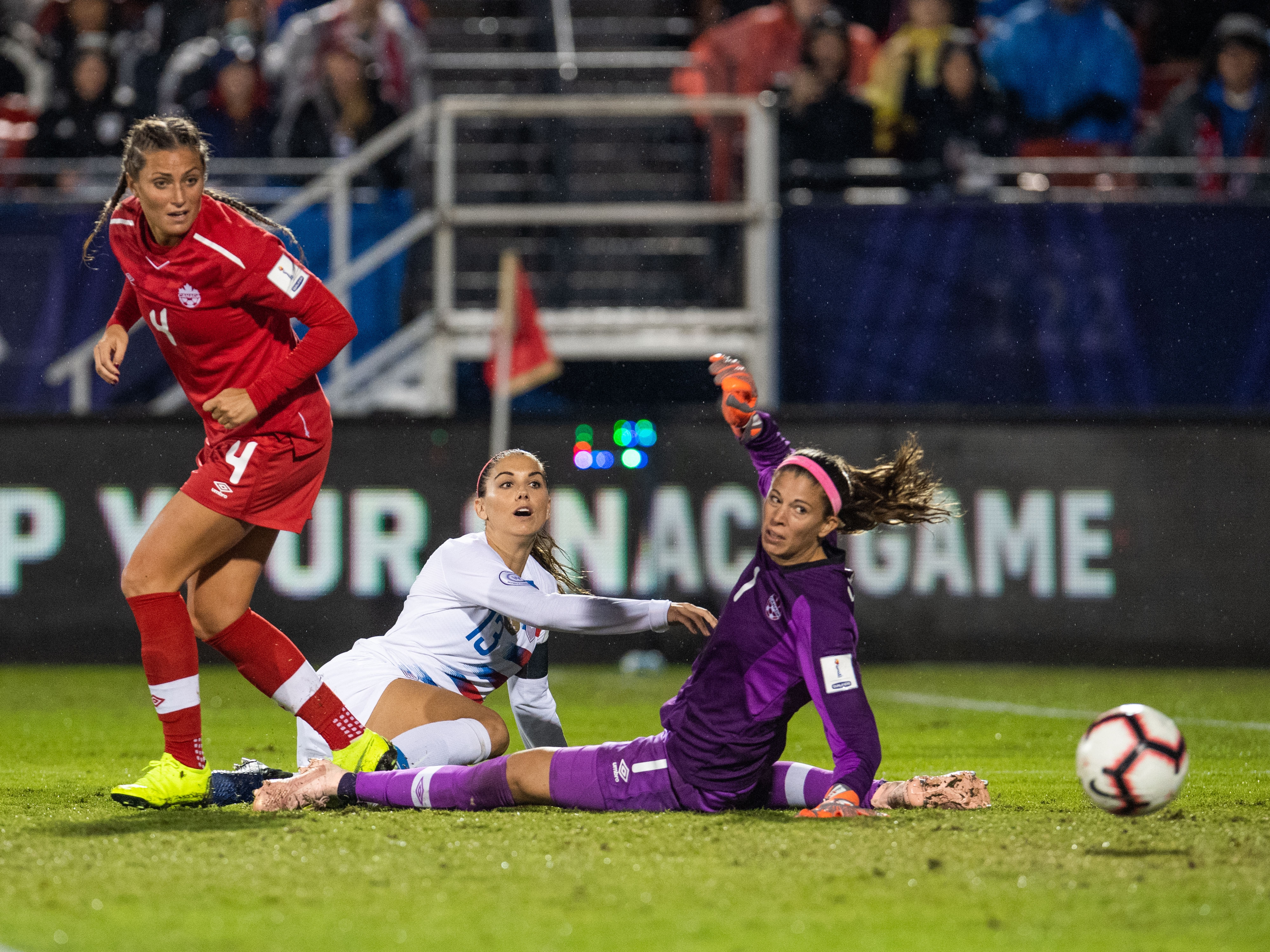 2018 CWC Third-Place Match and Final: Jamaica, U.S. emerge victorious
Published on
/ Updated on at
MIAMI, Florida – This Friday at 7:00 PM ET, Concacaf will be airing a re-broadcast of the 2018 Concacaf Women's Championship Third-Place match between Jamaica and Panama and the Final between the United States and Canada on Concacaf's Facebook and YouTube pages, in addition to the Concacaf App.
October 17, 2018 proved to be a historical day for women's football in the Concacaf region, as Jamaica became the first ever Caribbean nation to qualify for a FIFA Women's World Cup. It took 120 minutes and a penalty shootout, but the Reggae Girlz would finally emerge victorious against Panama in the Third-Place Match.
Jamaica started strong with a Khadija Shaw header in the 14' to take a 1-0 lead, but Panama would respond in the 74' through the right-footed finish of Natalia Mills.
After 90 minutes, the score was locked at 1-1, so things moved to extra time and once again the Reggae Girlz would grab a lead, this time via the right foot of Jody Brown in the 95'. But just like in the first 90 minutes, Panama would answer and Lineth Cedeno evened the score at 2-2 in the 115'.
In the penalty shootout, Jamaica would prove to be superior, 4-2, thanks to a pair of saves from GK Nicole McClure and a perfect conversion rate on all four attempts to secure their place in the 2019 FIFA Women's World Cup in France.
The Final saw the U.S. looking to claim their second consecutive Confederation crown and sixth overall against a Canada side out for a third CWC title.
The U.S. started quickly and grabbed a 1-0 lead before two minutes had elapsed, as an initial clearance from the Canadian defense fell right to Rose Lavelle, who swept in a left-footed shot for the score.
The U.S. had chances to add to the scoreline for much of the match through Megan Rapinoe and Alex Morgan, but neither was able to connect, while Kadeisha Buchanan's first half header almost pulled Canada level.
An insurance goal for the U.S. would finally arrive in the 89' when Morgan stabbed home a cross from the left to make it a 2-0 final scoreline in favor of the U.S.