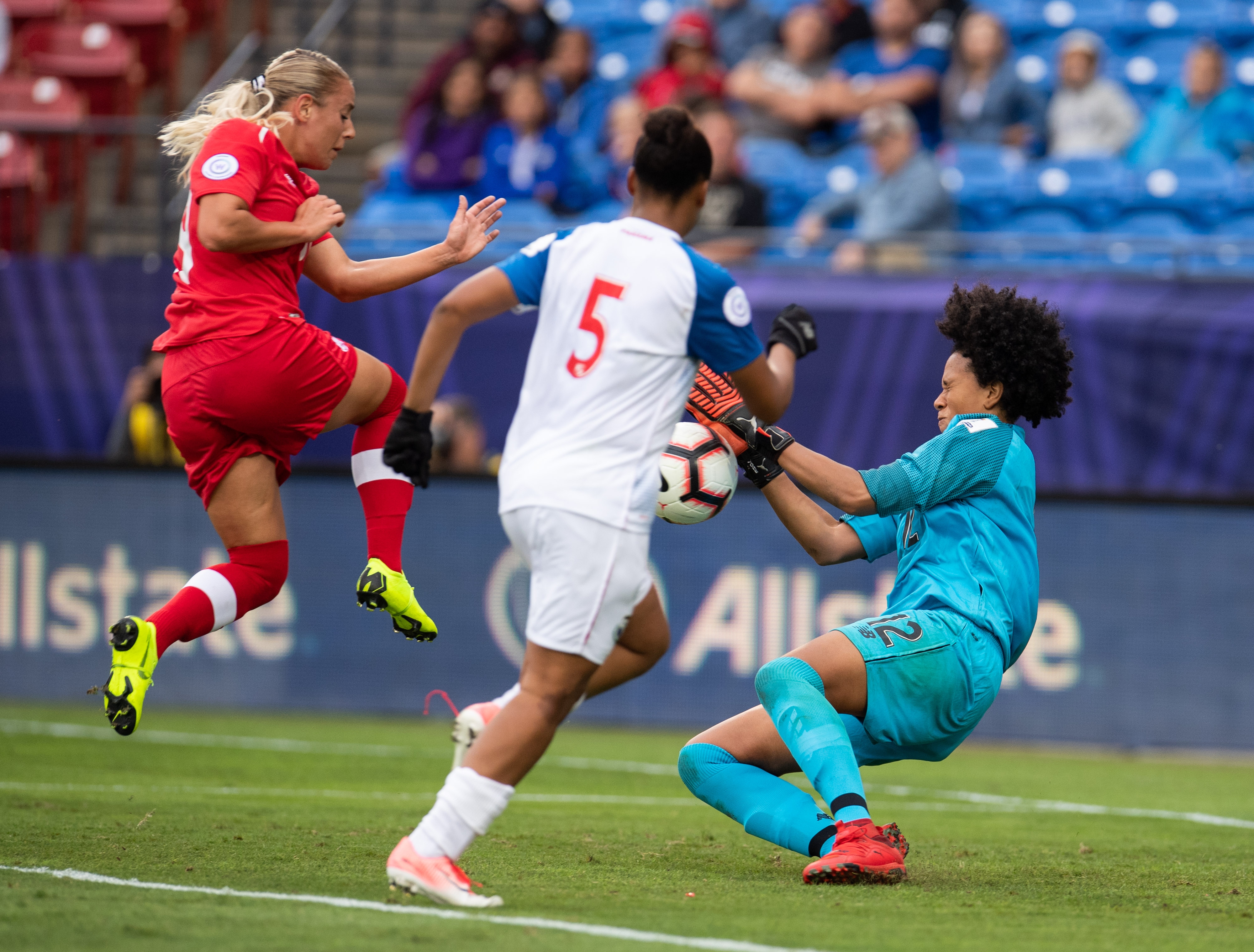 2018 CWC Semifinals: U.S., Canada roll to victory
Published on
/ Updated on at
MIAMI, Florida – This Friday at 7:00 PM ET, Concacaf will be airing a re-broadcast of the 2018 Concacaf Women's Championship Third-Place match between Jamaica and Panama and the Final between the United States and Canada on Concacaf's Facebook and YouTube pages, in addition to the Concacaf App.
The aforementioned four teams emerged from the group stage with a 2019 FIFA Women's World Cup berth in mind as the semifinals kicked off.
First up was Canada looking to break through against a Panama side that was searching for its first World Cup berth, and it was a tough first half for the Canadians, who were continuously thwarted by a sturdy Panamanian defense.
But in times of trouble, Canada know that they can always rely on their all-time leading scorer Christine Sinclair and it was Sinclair who broke the deadlock in the 44' with a header.
With that key first goal under their belts, Canada were able to take control in the second half, and after Jessie Fleming made it 2-0 in the 47', Sinclair notched her second of the day in the 49' with another header.
Janine Beckie extended it to 4-0 in the 58', followed by a goal from Rebecca Quinn in the 63'.
Adriana Leon then rounded out the 7-0 scoreline with a pair of strong finishes in the 76' and 78', respectively, to punch Canada's ticket to the World Cup and a place in the CWC Final.
In the other semifinal, reigning world champions U.S. took on a Jamaica side that fancied hopes of an upset, but the U.S. would strike early and often to settle matters by halftime.
Tobin Heath turned in a rebound in the 2', followed by a left-footed strike from Megan Rapinoe to give the U.S. a 2-0 lead after 15 minutes.
A Julie Ertz header in the 21' and a second goal for Heath in the 29', plus an Alex Morgan strike in the 33' earned the U.A. a commanding 5-0 lead at the break.
The U.S. maintained control in the second half and Morgan tacked on the sixth and final goal from the penalty spot in the 84' to complete the 6-0 final, sending the U.S. to the CWC Final and the World Cup.