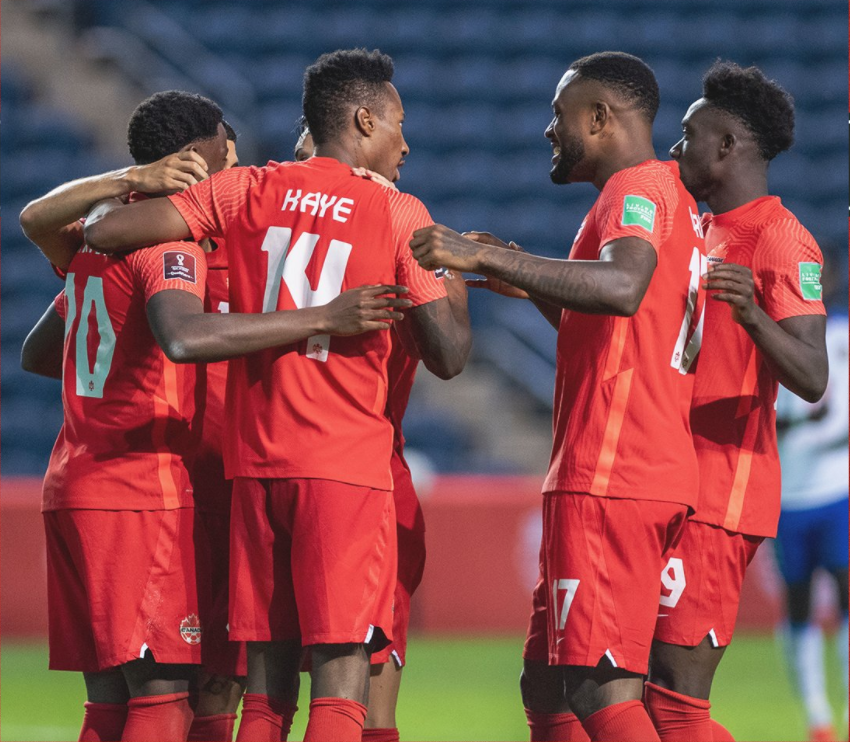 Canada down Haiti to reach Final Round
Published on
/ Updated on at
BRIDGEVIEW, Illinois – For the first time since France 1998, Canada have qualified for the Final Round of Concacaf World Cup Qualifying after posting a 3-0 win over Haiti on Tuesday night at SeatGeek Stadium in Bridgeview, Illinois.
The result earns Canada a 4-0 victory on aggregate in their WCQ Second Round series for Qatar 2022.
Canada enjoyed a strong start and came within a whisker of scoring on several occasions in the first half. The first was from Jonathan David in the 24' when his effort was saved by Haiti GK Josue Duverger.
Duverger would then come up big in the 33' by making back-to-back-to-back saves on David from a few yards out to keep things scoreless. Duverger then got some help in the 44' from DF Carles Arcus, who cleared a Steven Vitoria header off the goal-line.
A break would go Canada's way in the first minute of the second half, with an own goal from Duverger handing the home side a 1-0 lead.
Haiti looked to work their way back into it and nearly got a goal back through Derrick Etienne Jr., who narrowly missed just shy of the hour mark.
Canada kept searching for the second goal, and it came in the 74' courtesy of Larin, who ran onto a long ball, escaped a pair of defenders and finished past Duverger to make it 2-0.
Junior Hoilett then put the tie on ice in the 89' by following up his own shot that hit the post with a smooth stroke into net to complete the 3-0 scoreline.