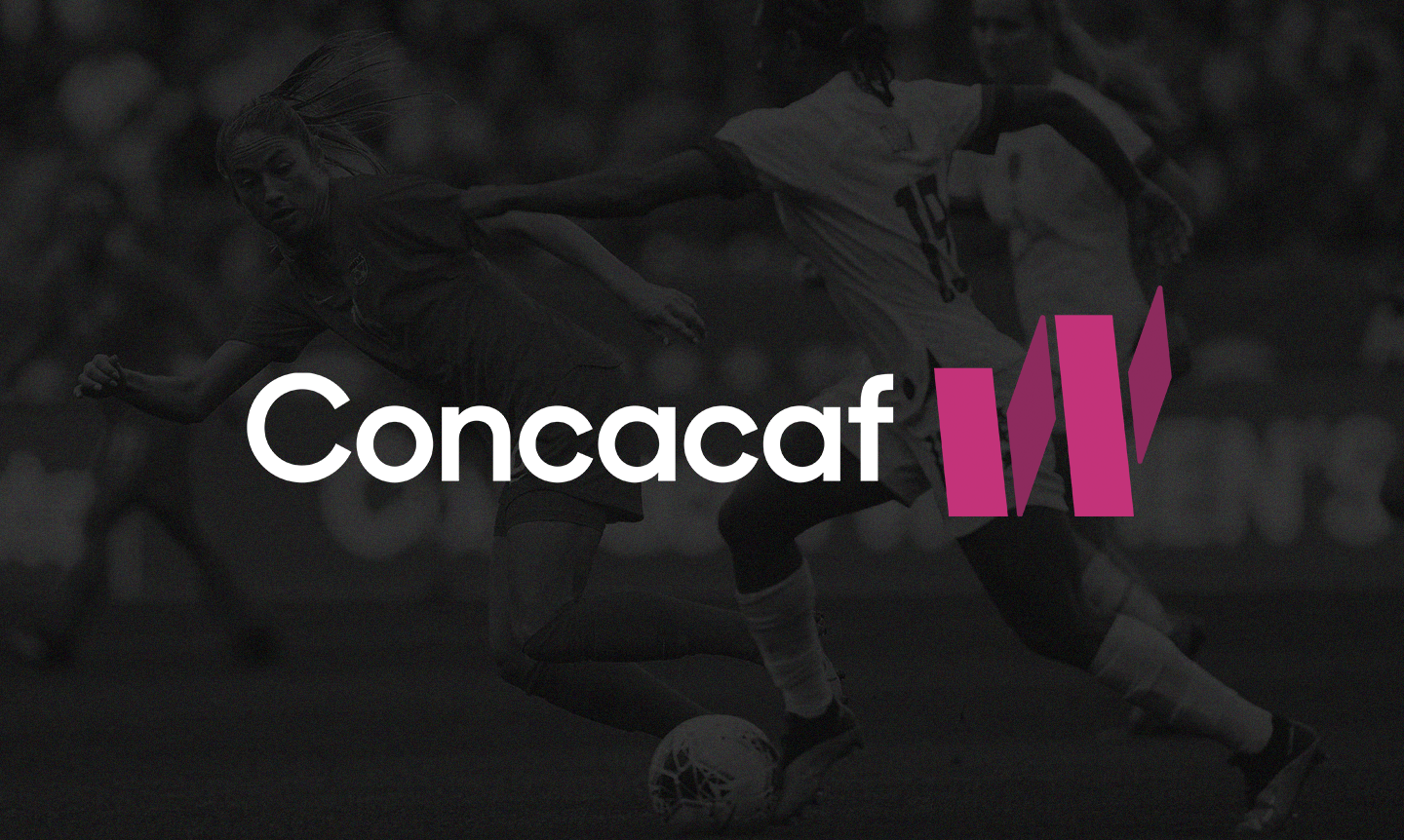 Concacaf announces Monterrey as host for summer's Concacaf W Championship
Published on
/ Updated on at
July 2022 competition will qualify the region's top 4 women's national teams to 2023 FWWC; the third placed team in each group will progress to a FIFA intercontinental playoff
Winner will also qualify directly to 2024 Paris Olympic Games
Miami, FL - Concacaf has announced that the 2022 Concacaf W Championship, which will qualify the region's top teams to the FIFA Women's World Cup Australia & New Zealand 2023 (FWWC), and the winner directly to the 2024 Paris Olympics, will take place in Monterrey, Mexico. The tournament is scheduled for July 4-18, 2022. 

The Concacaf W Championship is a key competition in the new women's national teams ecosystem announced in August last year as part of the confederation's "Concacaf W" strategy which aims to transform women's football in the region. 

Concacaf's new women's national teams competitions begin this week with the Concacaf W Qualifiers which will see 30 of the Confederation's Member Associations competing from February 16-22 and again in April 2022. The schedule for the February matches is available here. The competing 30 teams were split into six groups of five in a draw held last year and at the end of their February and April matches, the six group winners will progress to the Concacaf W Championship, where they will join the region's top two ranked women's national teams Canada and USA, who received a bye directly to the tournament in Monterrey. For further details on these new competitions please read How the Concacaf W Qualifiers and Championship Work.  

The eight teams competing in the Concacaf W Championship will be split into two groups of four. After round robin group stage play, the top two teams in each group will move on to the semifinals and in doing so, qualify directly to the 2023 FWWC. The third placed teams in each group will qualify for a 2023 FWWC Intercontinental Playoff. 

The tournament's 16 matches will be split across two stadiums in Monterrey; Estadio Universitario and Estadio BBVA.

As part of an exciting format that ensures intense competition on the field throughout this tournament, the winner of the W Championship will also qualify directly to the 2024 Paris Summer Olympic Games and 2024 Concacaf W Gold Cup. The runner-up and third place teams will compete for the region's second Olympic Women's Football spot in a Concacaf Olympic playoff, scheduled to be played in September 2023. 

"This year is hugely important for women's international football in our region, and we are very excited to host our revamped Concacaf W Championship in July in Monterrey, Mexico. The tournament will showcase the very best of Concacaf women's football to the world, and I believe it will inspire more women and girls across Concacaf to develop a passion for the game," said Concacaf President and FIFA Vice President, Victor Montagliani. "The Mexican Football Federation has been fully behind our Concacaf W Strategy, and I would like to place on record our thanks to them for their commitment to hosting this tournament and to women's football in Concacaf," added Montagliani.

"The Mexican Football Federation is proud to support the Concacaf W strategy and we are pleased to work alongside the Confederation to host this important championship in our country. At the FMF we are convinced that this effort strengthens our solid strategy to develop women's football and capitalize on the popularity of our sport to empower more women and girls, as well as inspire them to pursue their dreams," said Yon De Luisa, President of the Mexican Football Federation.

"We look forward to working hand in hand with the Mexican Football Federation, Liga MX Femenil, the two host venues in Monterrey and other local partners and stakeholders to deliver a truly outstanding Concacaf W Championship this summer," added Concacaf General Secretary Philippe Moggio.

Further details regarding the competition, including details on the official draw, will be announced by Concacaf in the coming days.

2022 will be a transformative year for the women's game in Concacaf with the following matches and competitions taking place:

February 2022 (70 matches)
Concacaf W Qualifiers (30 teams, 30 matches, all teams ranked 3 and below)
Concacaf Women's U-20 Championship, Dominican Republic (20 teams, 40 matches, top three qualify for 2023 FWU20WC joining host Costa Rica)
April 2022 (70 matches)
Concacaf W Qualifiers (30 teams, 30 matches, top six advance to Concacaf W Championship)
Concacaf Women's U-17 Championship, Dominican Republic (20 teams, 40 matches, top four qualify for 2023 FWU17WC)
July 2022 (16 matches)
Concacaf W Championship, Monterrey, Mexico (Eight teams, 16 matches, top four qualify for 2023 FWWC and two teams for 2023 FWWC Intercontinental Playoff)
August 2022 (32 matches)
FIFA Women's U-20 World Cup Costa Rica 2022 (Four Concacaf teams, 32 matches)
At the end of the FIFA Women's U-20 World Cup Costa Rica 2022, a minimum of 188 official women's international matches will take place in our region. 

Earlier in the year, Concacaf confirmed that it will implement Video Assistant Referees (VAR) in several of its women's and men's competitions taking place in 2022. This includes the 2022 Concacaf Women's U-20 Championship in February and the 2022 Concacaf W Championship. More information on this important refereeing announcement made earlier in the year is available here. 

For further details on Concacaf W and the Confederation's women's football strategy and competitions, please visit www.concacaf.com/concacafw.