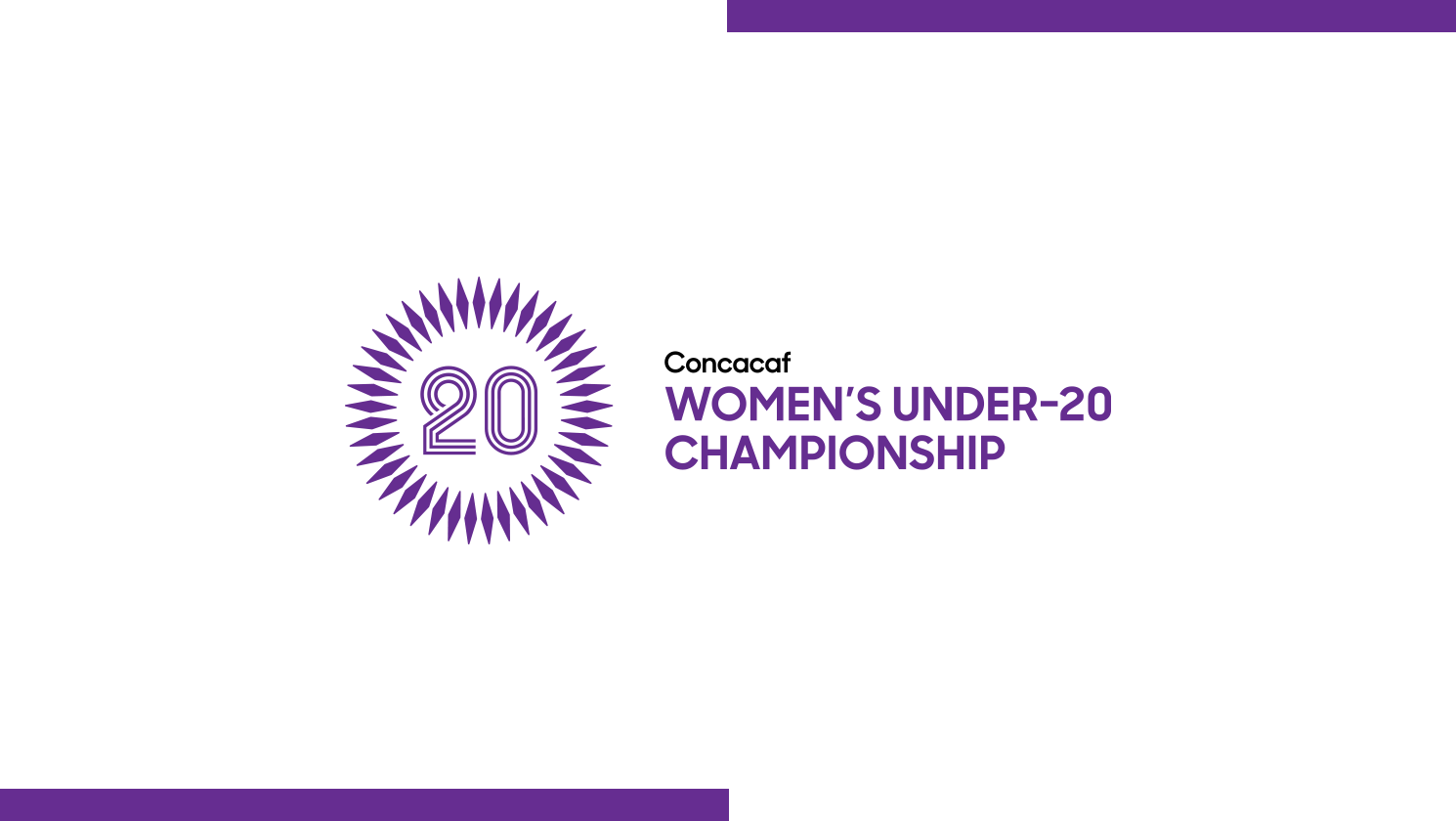 2023 Concacaf Women's U-20 Championship final rosters confirmed 
Published on
/ Updated on at
Concacaf's best eight women's U-20 teams will compete for the regional title and three available spots in next year's FIFA U-20 Women's World Cup.
Finalists and the third-place match winner will qualify for next year's FIFA U-20 Women's World Cup.
Miami, FL – The final 21-player rosters of the eight Member Associations competing in the 2023 Concacaf Women´s U-20 Championship have been submitted ahead of the start of the tournament on May 24.
 
The rosters have been selected and submitted by each Member Association and are published as such. To be eligible to participate in the 2023 Concacaf Women´s U-20 Championship, all players are subject to and must fully comply with the criteria stipulated in the applicable FIFA player eligibility regulations.
 
In accordance with the Competition Regulations, changes to the final rosters will only be allowed in the event of serious injury or medical matter up until 24 hours before the kick-off of her team's first match and must come from the provisional list. All changes must be approved by Concacaf.
To download the final rosters, click the button here.
To view the competition's match schedule, click here.
The competition in Dominican Republic will feature the region's new format for women's youth competitions, beginning with a group stage played between Concacaf's top eight teams, consisting of the top two ranked nations, the United States and Mexico, and the six qualifying stage winners, Canada, Costa Rica, Dominican Republic, Jamaica, Panama, and Puerto Rico. 
 
The groups are as follows:
 
Group A: United States, Canada, Jamaica, and Panama
Group B: Mexico, Costa Rica, Puerto Rico, and Dominican Republic

 
After round-robin play, the two best teams from each group (four in total) will advance to the competition's knockout stage.
 
All knockout stage matches (semifinals, third-place match, and final) will be played in a single-match elimination format, with the two finalists and the third-place match winner qualifying for next year's FIFA U-20 Women's World Cup.
 
The United States is the current champion (seventh title overall) of the CWU20 after defeating Mexico 2-0 in the 2022 Final.