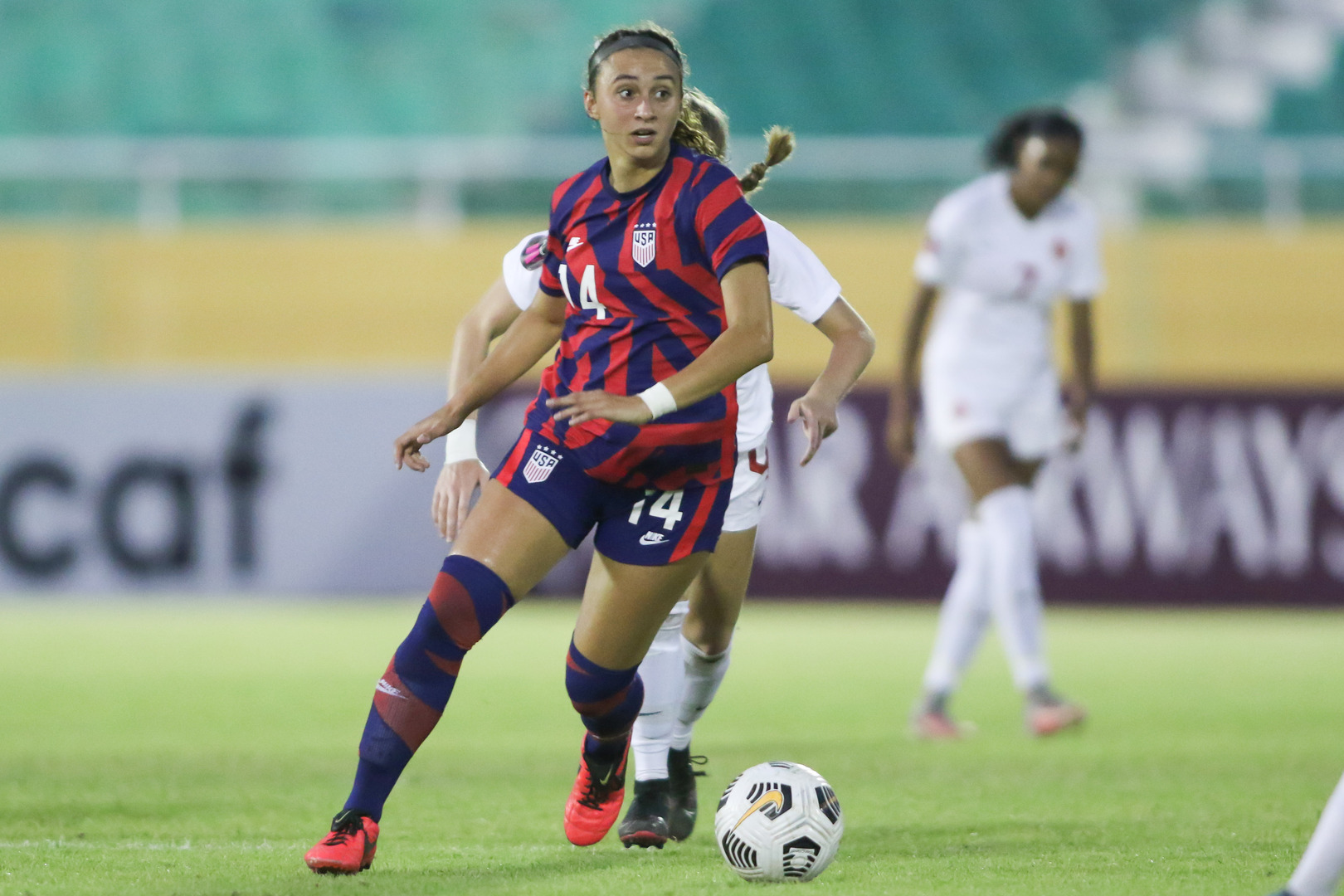 Rebimbas brace paves way for World Cup berth for U.S.
Published on
/ Updated on at
DOMINICAN REPUBLIC – The United States are headed to the 2022 FIFA Women's Under-17 World Cup in India after defeating Canada, 3-0, in the semifinals of the 2022 Concacaf Women's Under-17 Championship on Friday night at the Estadio Olimpico Felix Sanchez in Santo Domingo, Dominican Republic.
Melina Rebimbas bagged a brace to help pace the U.S. to their fifth U17 Women's Cup appearance and also a place in Sunday's CWU17 Final, where they will take on Mexico.
Meanwhile, Canada will get a second crack at qualifying for the World Cup when they face Puerto Rico in Sunday's Third-Place Match.
Rebimbas struck for her first goal in the 18' by taking a pass from Nicolette Kiorpes and firing a left-footed shot into net to make it 1-0.
Canada hung tough and looked to respond, but just shy of the hour mark, Rebimbas would get her second goal of the night, finishing again with her left foot off a pass from Lauren Martinho for a 2-0 lead.
The U.S. were then able to add an insurance goal in the 78' courtesy of Onyeka Gamero's powerful left-footed shot to seal the 3-0 score line.