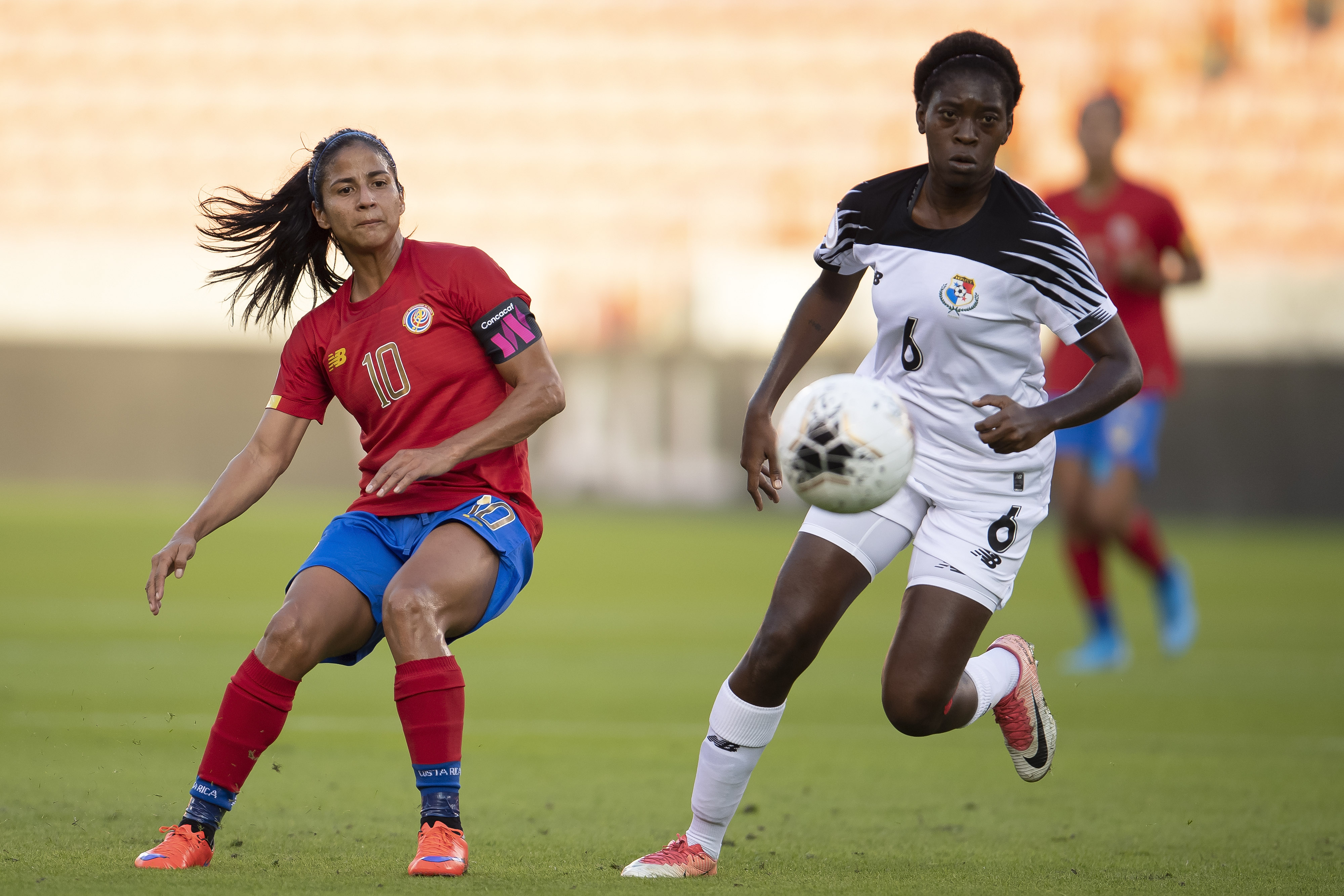 Shirley Cruz on her CWOQ wondergoal: "It was a perfect play"
Published on
/ Updated on at
SAN JOSE, Costa Rica– Shirley Cruz has scored some very big goals in her career, whether playing abroad in Europe in the UEFA Women's Cup, or internationally with the Costa Rican Women's National Team.
But her sweetly struck volley against Panama at the 2020 Concacaf Women's Olympic Qualifying Championship? With a pause and a slight chuckle, the veteran MF admits that it certainly ranks among her very best. 
"I've had goals in the Champions League that have been very good, but not like that one," said Cruz in an exclusive interview with Concacaf.com. 
"There are so many things that can happen to make it go wrong, like hitting it with the wrong part of your leg or a deflection, but I think I hit it with a lot of conviction and it was a very important goal for us because it gave us some breathing room because we were beating Panama only 2-1," added Cruz.
Delving into the mechanics of her wonder strike, Cruz explained that perhaps her younger self may not have been able to pull it off.
"My teammate played a spectacular ball and I didn't think twice about it. I think that's all about the experience one has, to not think too much about things when the ball comes. Maybe when we are younger you want to control the ball before hitting it, but in this case, we applied the tactic that the coach wanted and the ending result was a very good goal. It was a perfect ball, a perfect shot and a perfect play," said Cruz.
At age 34, Cruz has been one of the trailblazers for women's football in her country, and was the captain of Costa Rica's first ever FIFA Women's World Cup appearance in 2015, which was a landmark event for the Central American nation.
"We had previously qualified for youth national team World Cups but never at the senior level, so it was the effort of the coaches, the people who invested in the women's domestic league of Costa Rica which has remained, so qualifying for a World Cup opened a lot of doors for young girls to practice football in Costa Rica," said Cruz.
Cruz very much remains part of the national team picture for Costa Rica, however she knows that soon it will belong to a new generation and her hope is that those future players can lift Costa Rican women's football to new heights.
"I hope that they establish tall objectives, that they can play against the world's best. We need to continue imposing on the younger generations that they can come to play in a World Cup against first class teams," said Cruz.
When speaking with Cruz, there is a noticeable leadership trait that the veteran player exudes and there is no doubt that her career will remain in football after she hangs up her boots.
"I would like to contribute more to the planning process in Costa Rica. We tend to set up project not in years but in months or a single year and my experience from Europe is that we need to have better planning. I want to be more involved on the administrative end and then later on coaching. Football here needs people who have a lot of experience to contribute to future generations, so first I want to be in the administrative part and then later coaching," concluded Cruz.