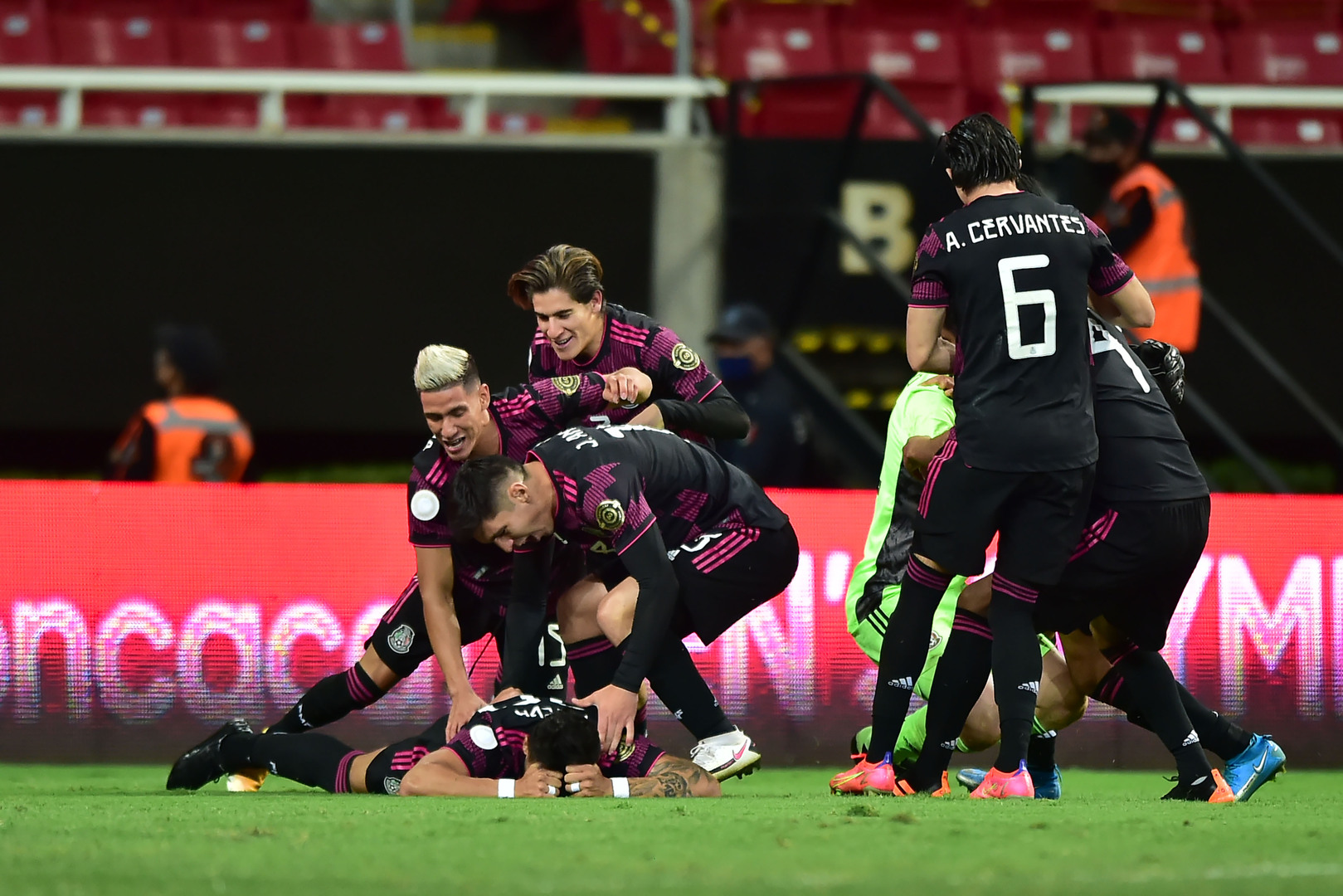 Mexico edge Honduras in penalty shootout to win CMOQ
Published on
/ Updated on at
GUADALAJARA, Mexico – Mexico are champions of the 2020 Concacaf Men's Olympic Qualifying Championship after edging Honduras 5-4 in a penalty shootout following a 1-1 draw in the Final on Tuesday night at the Estadio Akron in Zapopan, Mexico.
For Mexico, it is their third straight CMOQ crown and their eighth overall.
Despite the loss of DF and captain Denil Maldonado to injury, the Honduran defense stayed compact and organized and managed to keep the El Tricolor attack under wraps in the first 45 minutes.
Honduras enjoyed a strong start in the second half and hard-hit shots from Luis Palma and Joseph Rosales forced Mexico GK Sebastian Jurado into a pair of saves.
The Catrachos continued to grow into the game and a slick one-two combination between Jose Reyes and Palma ending with a Reyes shot produced a diving save from Jurado.
It was going to take something special to beat Jurado, and Edwin Rodriguez did just that with a sensational left-footed strike from outside the area in the 72' to hand Honduras a 1-0 lead.   
Mexico went to work right away in search of an equalizer and after a foul in the area, Jose Juan Macias brought the home side level 1-1 in the 80' with a penalty conversion. 
There would be no winner before the final whistle, so the two teams went to extra time and the best chance came for Honduras when a Jose Garcia header off a corner kick spun wide.
Matters had to be settled in penalty kicks and after Jurado saved the first Honduras attempt, El Tricolor converted all five of theirs to nail down the 5-4 shootout win.