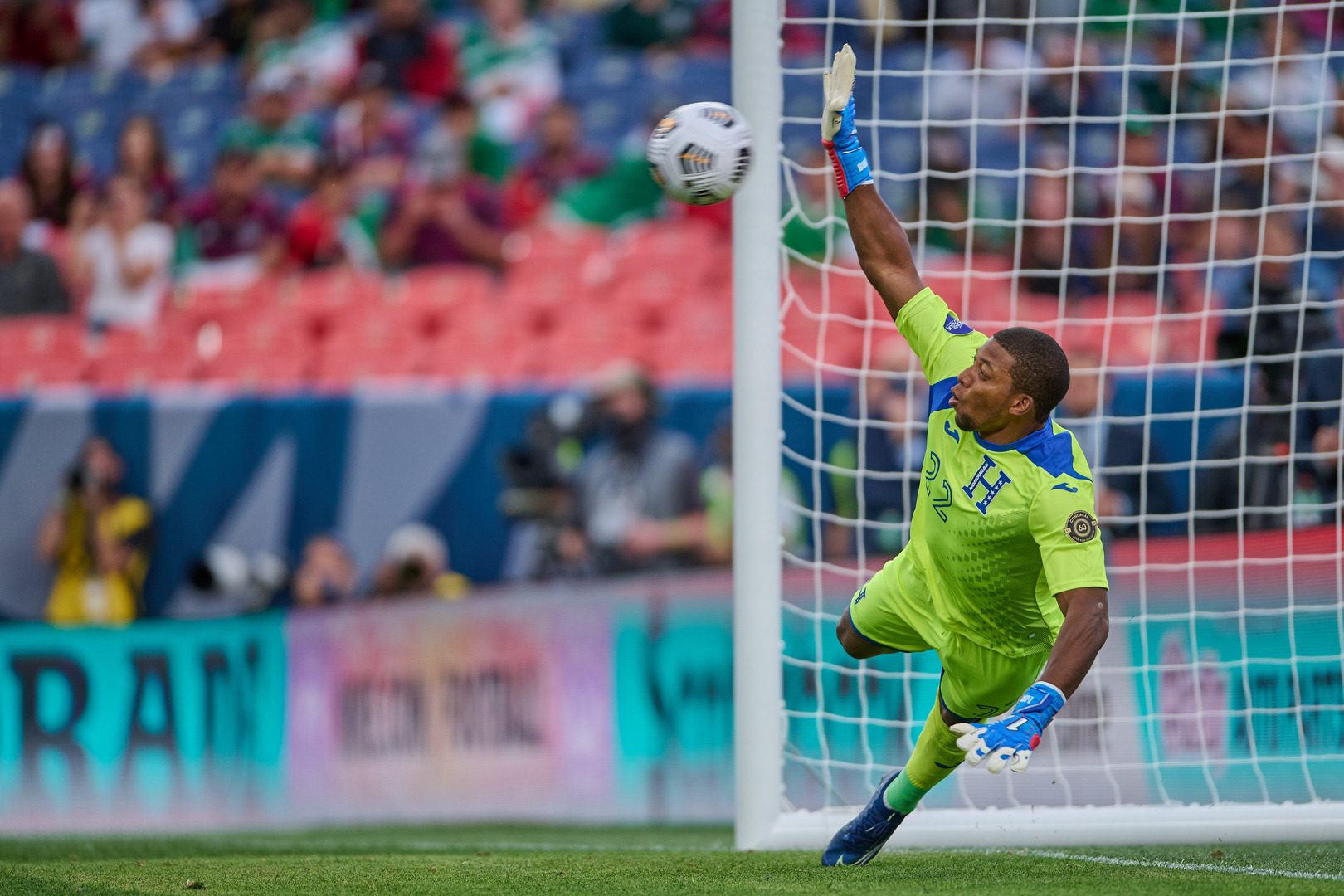 Lopez saves the day for Honduras in Third-Place Match
Published on
/ Updated on at
DENVER, Colorado– GK Luis Lopez made two saves to lift Honduras to a 5-4 penalty shootout victory over Costa Rica following a 2-2 draw in the Third-Place Match of the 2021 Concacaf Nations League Finals on Sunday afternoon at Empower Field at Mile High in Denver, Colorado.
Costa Rica could not have asked for a better start, as Joel Campbell turned in a cross from Bryan Oviedo from the left flank in the 8' to make it a 1-0 lead for the Ticos.
Honduras looked to get back on equal footing and Edwin Rodriguez was inches from doing so in the 33' with a shot that struck the post of Costa Rica GK Leonel Moreira.
Rodriguez would get another crack at goal shortly after the re-start in the 48' and this time he would not miss, as he chested down a cross from Kevin Alvarez and hammered a left-footed shot into net to make it 1-1.
The momentum stayed with Honduras and they would find the go-ahead goal in the 80' by dispossessing Costa Rica in the Ticos' half, followed by Alex Lopez feeding Alberth Elis with a pass and the Boavista FW finishing for a 2-1 Honduras lead.
Costa Rica would strike right back via a set piece, as Francisco Calvo smacked in a header in the 85' off a Johan Venegas free kick to level things at 2-2.
It was wide open in the final minutes with each side on the hunt for a winning goal, but things had to be settled in a penalty shootout.
From the spot, the Catrachos would emerge victorious thanks to Luis Lopez, who came up with two big saves to seal the shootout win for his side.
Penalty shootouts
- CRC Johan Venegas 1x0
- HON Alexander López 1-1 
- CRC Francico Calvo 2-1 
- HON Alberth Elis 2-2 
- CRC Ariel Lassiter saved
- HON Jorge Benguche 3-2
- CRC Gerson Torres 3-3 
- HON Jonathan Rubio saved 
- CRC Joseph Mora 4-3 
- HON Bryan Acosta 4-4
- CRC Yeltsin Tejeda saved
- HON Ever Alvarado 5-4

Fabian Coito, HC Honduras

Ronald Gonzalez, HC Costa Rica