Roldan and U.S. shift focus to Qatar semifinal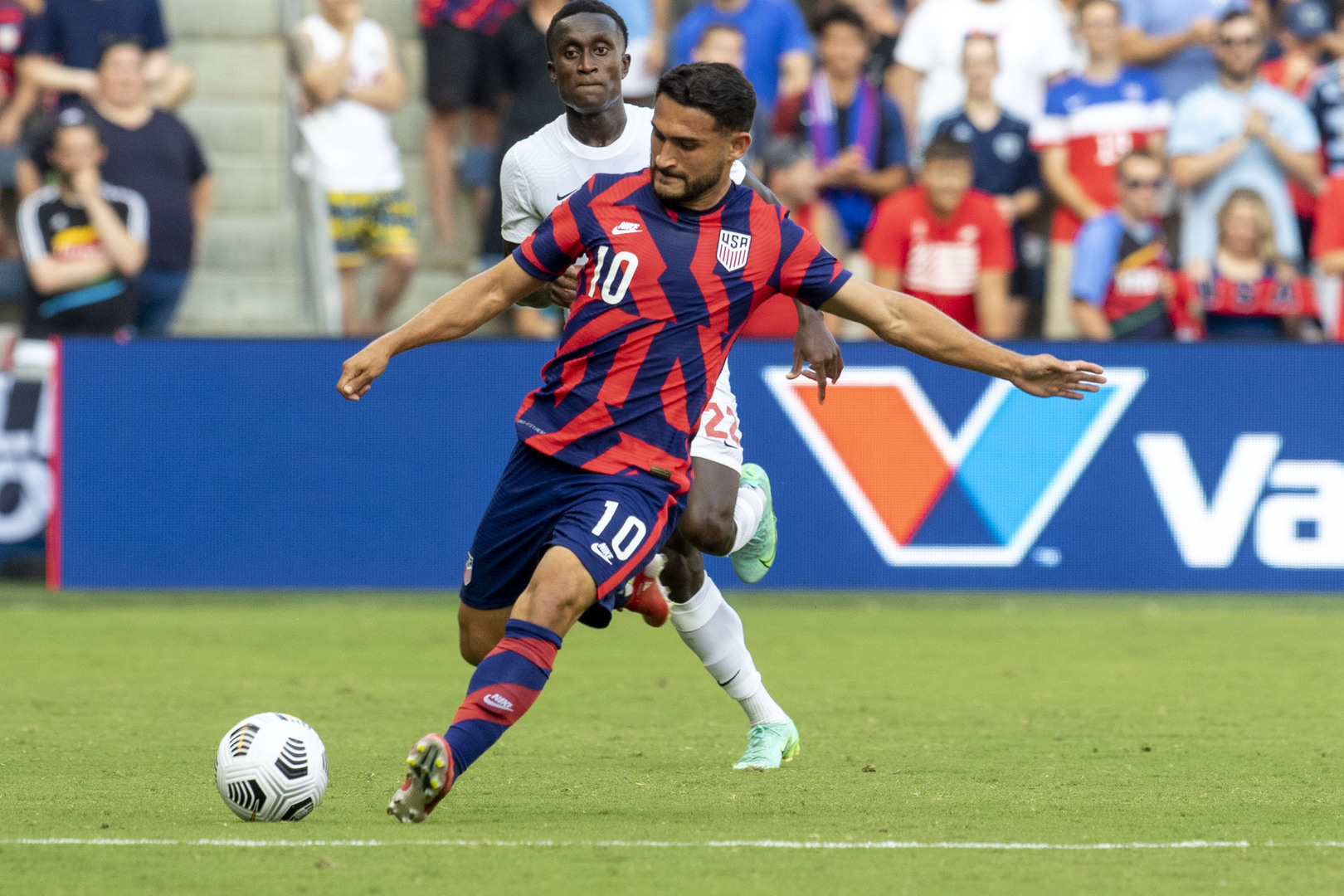 ARLINGTON, Texas — The United States and Jamaica faced off in another tightly contested Concacaf Gold Cup encounter between the two, this time with the U.S. emerging with a 1-0 win in the 2021 quarterfinals.
Cristian Roldan was part of the team that delivered the sixth Gold Cup title to the United States in a 2-1 win over the Reggae Boyz in the 2017 final. He came off the bench in 2019 for the 3-1 win in the semifinals, just as he did on Sunday night, so he knows plenty about what the Caribbean giants can bring.
"Jamaica is really good in the transition," Roldan told Concacaf.com after the match. "You have to respect their speed, their athleticism. I thought we did a better job in the second half of re-pressing and winning the ball back in their half."
The game-winning goal came in the 83rd minute from Matthew Hoppe. Roldan provided the assist with his cross to the far post to find the young U.S. forward.
"Shaq [Moore] was extremely unselfish, slipped me in out wide," Roldan said of the scoring play. "We've always been taught to chip into the back post if you don't see anybody making a run at the first post, so Hoppe did a really good job of getting there and heading it home."
The focus for the Stars and Stripes now shifts to AFC Asian Cup champions Qatar in the semifinals on Thursday. Roldan knows the expectations are to make the final and continue the quest for the hosts' seventh Gold Cup title.
"We have high aspirations as a team, as an organization," said Roldan. "Qatar is going to be really difficult, much like this game. They play in a 5-3-2, they're really difficult to break down and they're a transition team, so we have to be smart."
Read Next