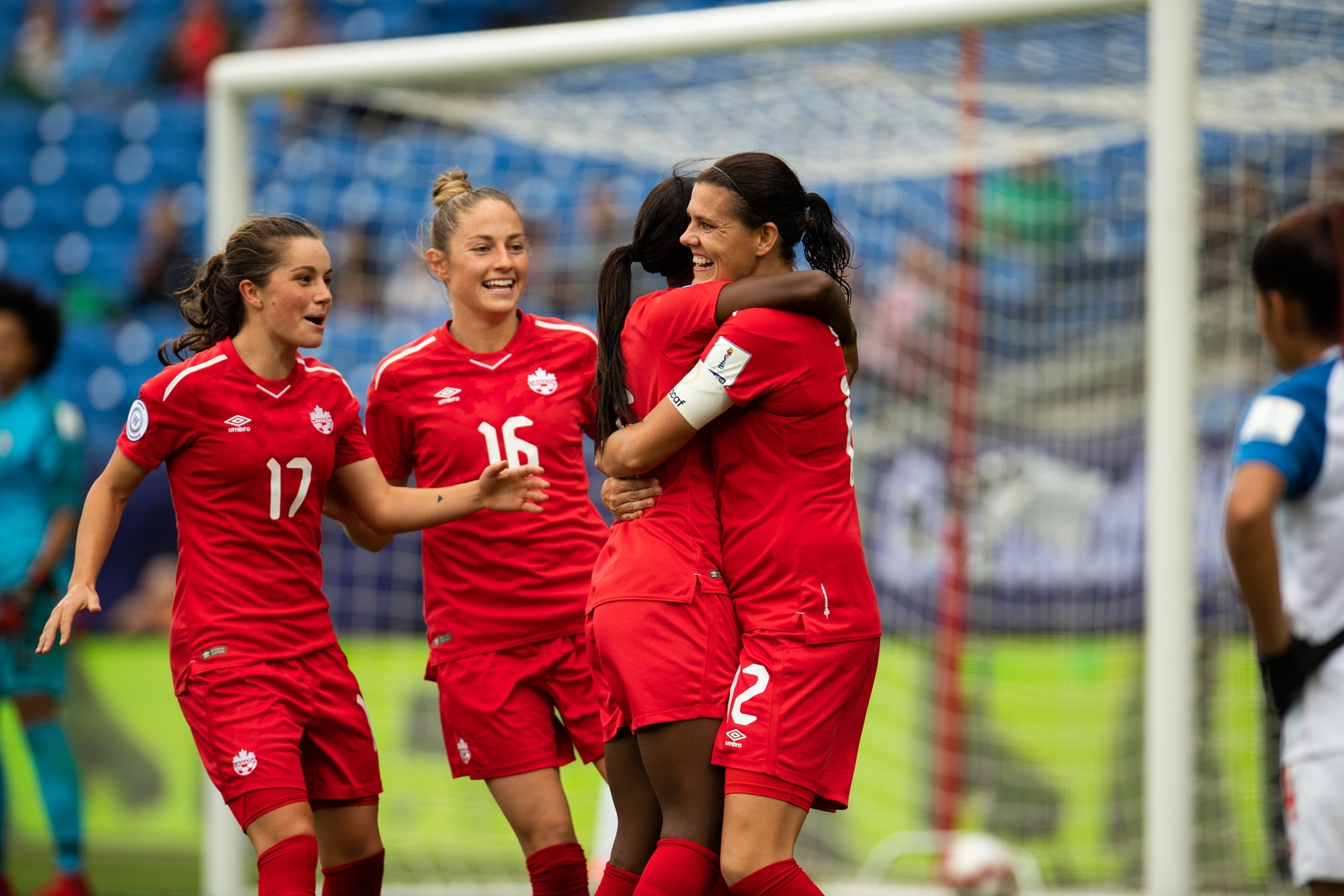 Olympic champions Canada head up Group B
Published on
/ Updated on at
Miami, Florida - The 2022 Concacaf Women's Championship in Monterrey kicks off on July 4, with Canada aiming to lead Group B which also includes Costa Rica, Panama and Trinidad and Tobago.
With an automatic qualification to the CWC, the current Olympic Gold Medalists and seven-time FIFA Women's World Cup attendees are on their way to Monterrey to make their 10th appearance at the CWC.
Canada has an overall record of 29W-1D-9L in the CWC, making them the most accomplished team in Group B.
As a runner-up at USA 2018, Canadian top scorer Christine Sinclair is ready to keep adding to her historic 10 goals record in CWC play.
COSTA RICA
At Mexico 2022, Costa Rica will make their eighth appearance in the tournament. They hold a 12W-2D-15L overall record, with Raquel Rodriguez being their top scorer in the Qualification stage with six goals.
La Sele has shown a solid performance every time they have competed at the CWC. A runner-up finish at USA 2014 is their best performance to date, giving the Ticas the chance to go to their first Women's World Cup at Canada 2015.
PANAMA
Panama will be making their fourth CWC appearance in Monterrey, and their first time attending a CWC outside the U.S. Laurie Batista and Karla Riley were top scorers in qualifying with four goals each and will play to deliver great results once again. 
With an overall record of 9W-3D-5L, Panama is looking to repeat their historic participation at USA 2018, in which they finished fourth and GK Yenith Bailey was named the Golden Glove Award winner after an outstanding performance.
TRINIDAD AND TOBAGO
Trinidad and Tobago are no strangers to the CWC. With their 11th appearance, they are the only team that has been present in every edition of the CWC.
With an overall record of 7W-5D-21L in 33 CWC matches, Trinidad and Tobago managed a third-place finish at Haiti 1991 and fourth place at USA 1993, Canada 1994 and USA 2014.
In the Qualification Stage for the 2022 CWC, Karyn Forbes, Chelcy Ralph and Asha James scored three goals each, making them the team's top scorers.