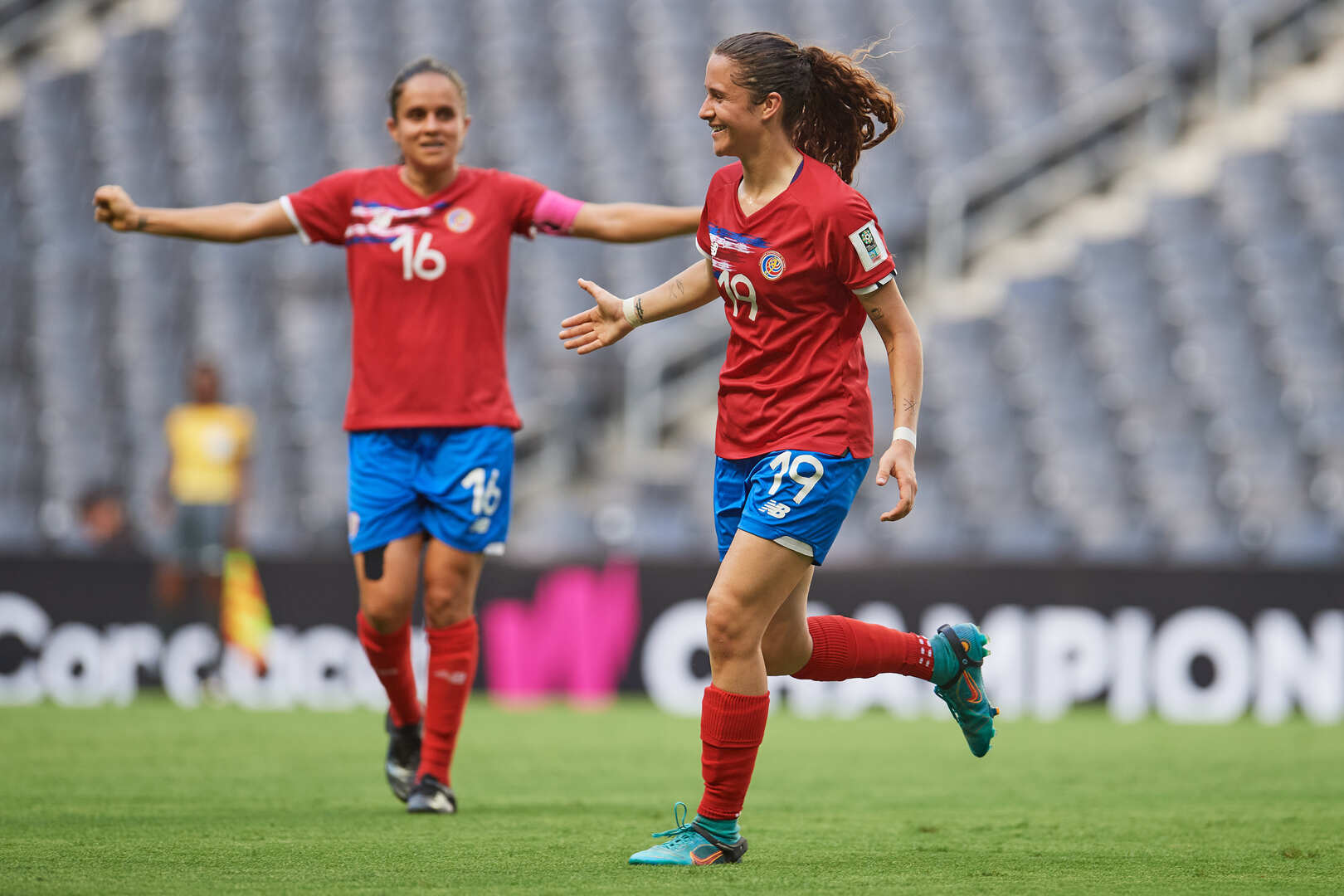 Costa Rica open CWC in commanding style vs. Panama
Published on
/ Updated on at
Monterrey, Mexico – Tuesday night saw the first match of Group B of the 2022 Concacaf W Championship in Monterrey, where at the Estadio BBVA, Costa Rica beat Panama 3-0 in the first ever CWC match between the two nations.
Costa Rica got an early goal in the 8' when Raquel Rodriguez fired in a ball from a corner kick taken by Cristin Granados, making it her sixth career CWC goal, two more than any other Costa Rican player.
La Sele kept pushing and in the 24' they reaped the reward. A pass from Priscila Chinchilla, after winning a battle in the area for the ball, turned into a goal when Maria Paula Salas sent the ball to the back of the net. 
In the 26', Melissa Herrera tried to get the third for Costa Rica, but 2018 CWC Golden Glove winner and Panama GK Yenith Bailey blocked the shot. 
Marta Cox, in the 32', tried to pull one back for Las Canaleras from a free kick, but Costa Rica GK Daniela Solera did well to put a stop to the shot.
Costa Rica did not let up in the second half. In the 54', Panama DF Katherine Castillo committed a foul in the area and after a VAR review, the referee Odette Hamilton ruled in favor of a penalty for Costa Rica. Captain Katherine Alvarado was the one in charge to take it and she delivered, making 3-0 in favor to La Sele.  
Panama kept trying to pull a goal back, but Solera never stopped being ready when her team needed her.
With this result, Costa Rica earned their first win over Panama in the CWC. The next test for Costa Rica will be facing Trinidad and Tobago, while Panama will be up against Canada.