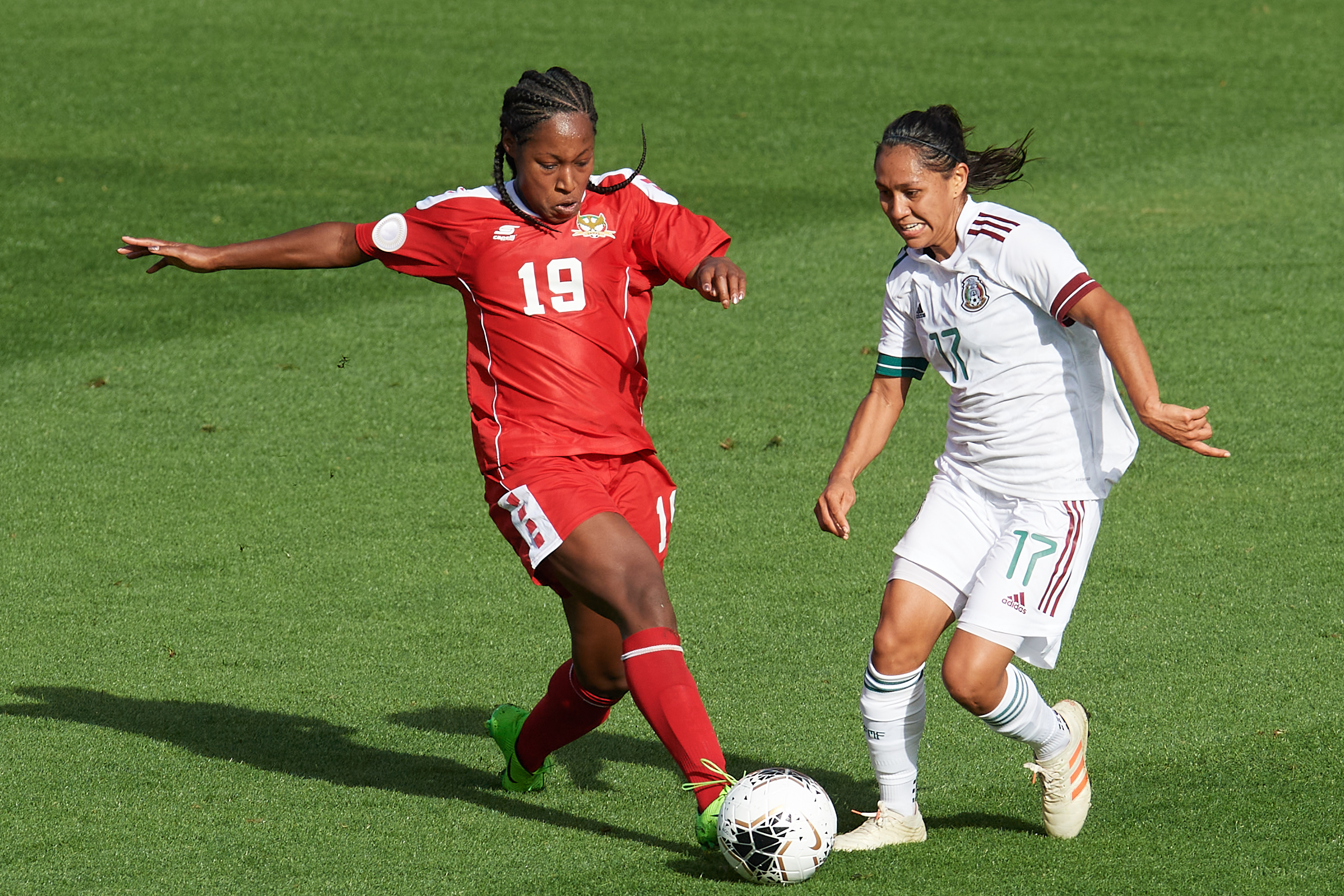 Quick start boosts Mexico against Saint Kitts and Nevis
Published on
/ Updated on at
EDINBURG, Texas – Three goals inside the first 10 minutes laid the groundwork for a 6-0 win for Mexico against Saint Kitts and Nevis in Group B of the 2020 Concacaf Women's Olympic Qualifying Championship on Saturday at HEB Park in Edinburg, Texas.
Kiana Palacios gave El Tricolor a lead in just the second minute as a flicked-on header at the near post spun perfectly for Palacios to head in for a 1-0 lead.
Two minutes later in the 4', it was 2-0 to Mexico when Jimena Lopez pounced on a loose ball in the area and scored.
The early burst was rounded out by Stephany Mayor's composed penalty conversion, giving Mexico a 3-0 lead in the 9'.
Renae Cuellar scored the first of her two goals in the 22' with a strong right-footed finish off a cross to extend the lead to 4-0.
Saint Kitts and Nevis hung tough though and some fancy footwork from Brittney Lawrence, plus some spirited play from 14-year-old Kayla Uddenberg, highlighted the play of the islanders.
Cuellar was back at it in the 51' when she polished off a counterattack, handing El Tricolor a 5-0 advantage.
Liliana Mercado then completed the final scoreline with a powerful header off a cross to help nail down the three points.