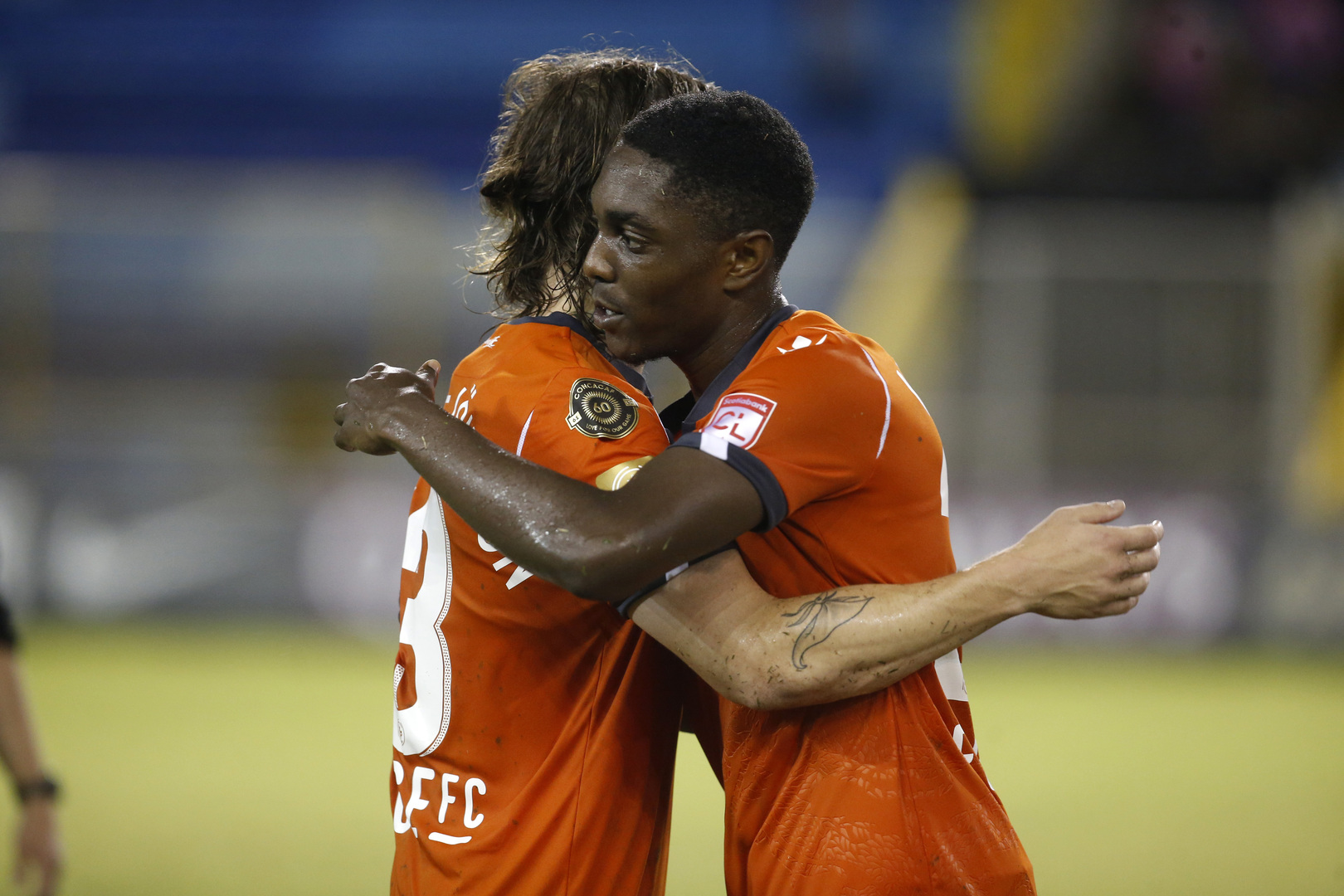 Rodriguez golazo, Forge's form highlight SCL Prelim Round
Published on
/ Updated on at
MIAMI, Florida – The 2021 Scotiabank Concacaf League Preliminary Round is now done and dusted after the results of this week's second legs.
Here is a look back at the five best moments from the first round of action in the tournament.
Metropolitan score first Puerto Rican goal in SCL
Metropolitan's time in the 2021 SCL came to a close with a 5-1 aggregate defeat to Guatemala's Santa Lucia, but it was still a very noteworthy tournament for the Caribbean side. Metropolitan became the first team from Puerto Rico to ever score in a SCL when Giancarlo Maldonado found the back of the net in the 7' of Metropolitan's 2-1 second leg defeat. In an ironic twist, Maldonado's goal was also his first goal in Concacaf club competition since the 2008-09 Scotiabank Concacaf Champions League when he scored the second goal in Atlante's 3-1 semifinal second leg win over Santos Laguna, before subsequently lifting the trophy with the Cancun-based side.
Forge win third straight Preliminary Round series
When it comes to competing in the SCL Preliminary Round, you would be hard-pressed to find a better side than Canadian side Forge FC. For the third straight season, Forge won their SCL Preliminary Round series by eliminating El Salvador's FAS 5-3. Perhaps most impressive is that the 3-1 first leg win and 2-2 second leg draw each came at the Estadio Cuscatlan in San Salvador. Those two results improve Forge's sparkling record against Central American competition in the SCL to 5W-2D-2L overall and 3W-2D-2L on Central American soil.
Verdes score first SCL goal
After qualifying but not being able to participate in the 2020 edition, Verdes were hungry to make the most of their first-ever playing experience in the SCL in 2021. The Belize side fought valiantly with 2017 SCL finalists Santos de Guapiles of Costa Rica, losing narrowly 1-0 at home in the first leg before a 5-1 second leg away defeat. Nevertheless, the tie did end on a positive note for Verdes, as they scored their first ever SCL goal when a Camilo Fajardo shot in the 89' took a slight deflection and snuck inside the net to earn the club the historic score.
Rodriguez produces goal of the tournament contender
Santos de Guapiles MF Osvaldo Rodriguez enjoyed a prolific night in his team's 5-1 second leg win over Verdes in which he scored a goal that could go down as the goal of the tournament. Already with a goal earlier in the match and his team leading 3-1, Rodriguez scored his second of the night in the 38' by collecting a ball just inside his own half, dribbling into the Verdes half and from right inside the center circle launching a right-footed shot that sailed over the head of Verdes GK Woodrow West and settled into net. It was a goal that will be hard to top.
Santa Lucia victorious in SCL debut
It is not often that a team emerges victorious in their debut in an SCL series, but Guatemala's Santa Lucia achieved that feat with a 5-1 aggregate win over fellow SXCL debutantes Metropolitan. The Chapines were led by veteran FW Isaac Acuna, who was the only player during the Preliminary Round to score in both legs of a tie.