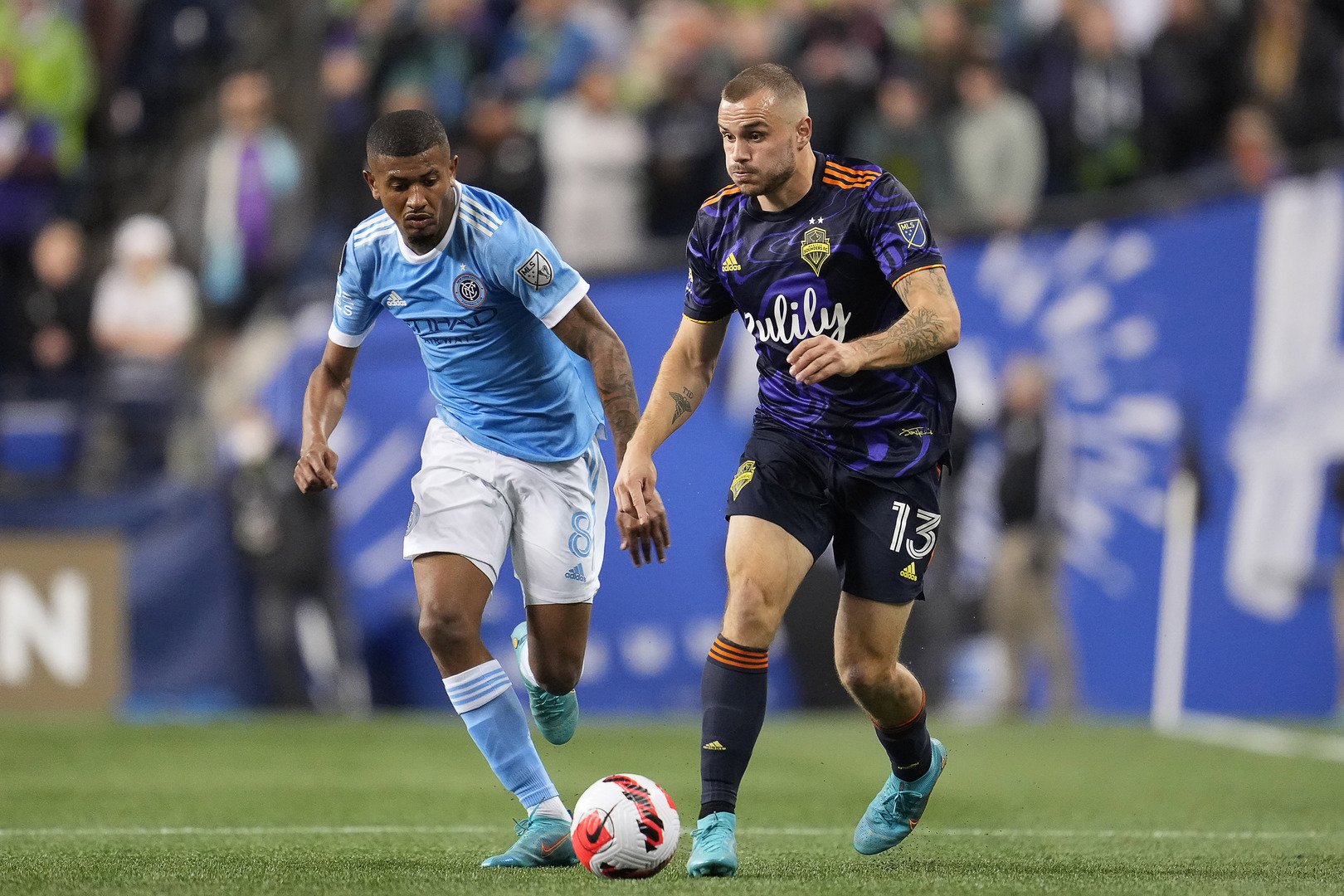 NYCFC with comeback task in SF second leg vs. Seattle
Published on
/ Updated on at
NEW YORK, New York – New York City FC will be looking to overturn a two-goal deficit when they square off with the Seattle Sounders in the second leg of the 2022 Scotiabank Concacaf Champions League semifinals on Wednesday night at Red Bull Arena in Harrison, New Jersey.
The Sounders pocketed a 3-1 win in the first leg in Seattle courtesy of goals from Albert Rusnak, Jordan Morris and Nicolas Lodeiro. However, NYCFC came away with a crucial away goal scored by Thiago Andrade, and a 2-0 final in favor of the home side on Wednesday would be enough to send the reigning MLS champions to the Final.
The last two contests between the two sides in New York, both in MLS play, saw NYCFC earn a 2-1 victory during the 2017 season followed by a 3-0 triumph in 2019.
NYCFC are also very strong when it comes to home matches in the SCCL, with a 3W-0D-1L record, while outscoring opponents 8-2.
FW Valentin Castellanos continues to be one of the most dangerous players in the tournament, with four goals and four assists, including the set up on Thiago Andrade's goal in the first leg.
Playing away in Concacaf is nothing new for the Sounders, who have a 4W-7D-11L record away from Seattle, including draws in the Round of 16 at Motagua of Honduras (0-0) and against Mexico's Club Leon in the quarterfinals (1-1).
The dynamic duo of FW Raul Ruidiaz and Lodeiro returned from injury in the first leg to provide a big lift for the Sounders, and other key pieces like MF Cristian Roldan (5 assists) and FW Fredy Montero (3 goals) have Seattle poised to counter any surge offered by NYCFC.
It should make for a very open-ended affair between two teams with their sights set on becoming just the fifth different team from MLS to reach an SCCL Final.
Game Notes New York City vs Seattle Sounders FC 
New York City FC vs Seattle Sounders
Download
Match Officials:
R: Daneon Parchment (JAM)
AR1 Ojay Duhaney (JAM) AR2 Nicholas Anderson (JAM)
4th Official: Randy Encarnacion (DOM)
VAR: Ricardo Montero (CRC)
AVAR: Juan Gabriel Calderon (CRC)