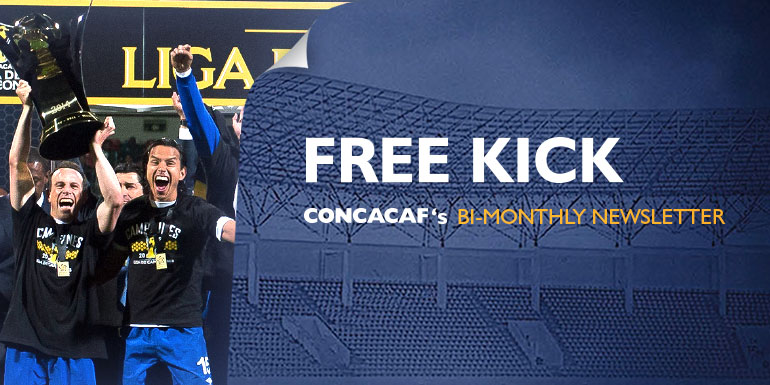 Free Kick Issue #5
Published on
/ Updated on at
This is the digital version of the CONCACAF Free Kick newsletter issue #5 which covers Confederation activities from April through May 2014. 
Issue sixth will be available in August.
Sign up to CONCACAF's Free Kick newsletter. To complete the subscription process, please click the link in the email we will sent you upon subscribing. We kindly ask you to review your junk e-mail folder just in case the confirmation email got delivered there instead of your inbox.