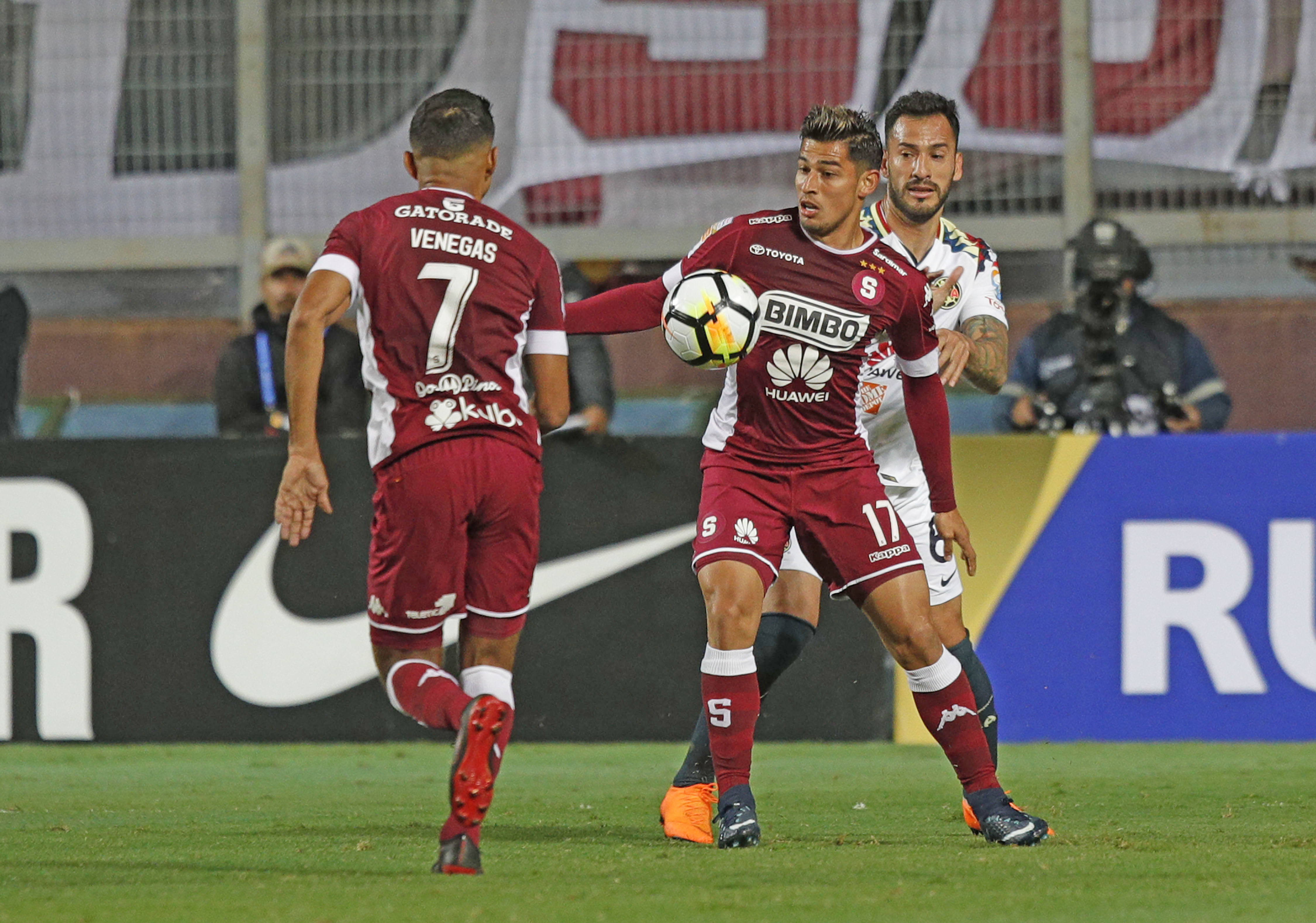 Concacaf Weekend's Best (May 14, 2018)
Published on
/ Updated on at
CONCACAF.com takes a look at the best performances and most interesting stories in CONCACAF Weekend's Best.
TOLUCA, SANTOS LAGUNA REACH FINAL, EARN SCCL BERTHS
Toluca and Santos Laguna overcame stiff challenges from Club Tijuana and Club America, respectively, to stamp their tickets to the 2018 Liga MX Clausura Final. Toluca rebounded from a 2-1 first leg loss to down Xolos 4-1 in Sunday's second leg and 5-3 on aggregate, while Santos used a 4-1 first leg win to keep Club America at bay in a 2-2 second leg draw, earning a 6-3 win on aggregate. By virtue of reaching the final, Toluca and Santos have also qualified for the 2019 Scotiabank CONCACAF Champions League.
SAPRISSA WIN QUADRANGULAR; WILL FACE HEREDIANO IN FINAL
Deportivo Saprissa claimed top spot in Costa Rica's 2018 Clausura Quadrangular after playing to a 1-1 draw with Alajuelense on Sunday. Both teams finished the six-game tournament with a 3W-2D-1L record and 11 points, but by virtue of their superior goal difference (+5 versus +2), the Morados will advance to a two-legged final against regular season champions Herediano to determine the 2018 Clausura champion.
ALIANZA, SANTA TECLA TO CLASH AGAIN IN SALVADORAN FINAL
For the fourth consecutive season, Alianza and Santa Tecla will do battle in the Salvadoran final, next Saturday in San Salvador. Alianza eliminated Aguila 5-2 on aggregate in their semifinal, while 2019 Scotiabank CONCACAF League side Santa Tecla handled Audaz 6-1. Santa Tecla defeated Alianza in the 2016 Apertura and 2017 Clausura finals before Alianza returned the favor in the 2017 Apertura final.
MARATHON FIGHT BACK TO DRAW MOTAGUA IN HONDURAN FINAL OPENER
A 41' goal from Brayan Martinez earned Marathon a 1-1 draw at Motagua in the first leg of Honduras' 2018 Clausura final on Sunday. Carlos Discua had given the hosts a lead in the 27' before Martinez's equaliser. The two teams will square off in the second leg on Saturday.
COMEBACKS LANDS INDEPENDIENTE IN FINAL
A 3-1 semifinal second leg comeback win over San Francisco powered Independiente into the Panamanian Clausura final with a 3-2 aggregate victory. Next Saturday in the final Independiente will meet 2018 SCCL quarterfinalists Tauro, who eliminated Arabe Unido 4-2.
SLH HORDFORDS ST. PAUL'S FLEX MUSCLES IN SAINT KITTS
With the Saint Kitts and Nevis Premier League playoffs on the horizon, fourth-place SLH Horsfords St. Paul's (12W-10D-2L, 46 points) flexed their muscles with a commanding 5-0 victory over second place SOL IAS Conaree (15-5-6, 50) on Saturday. Meanwhile, league leaders Rams Village Superstars (17-5-3, 56) topped seventh-place ELCO LTD St. Peters (9-3-14, 30) 3-1.