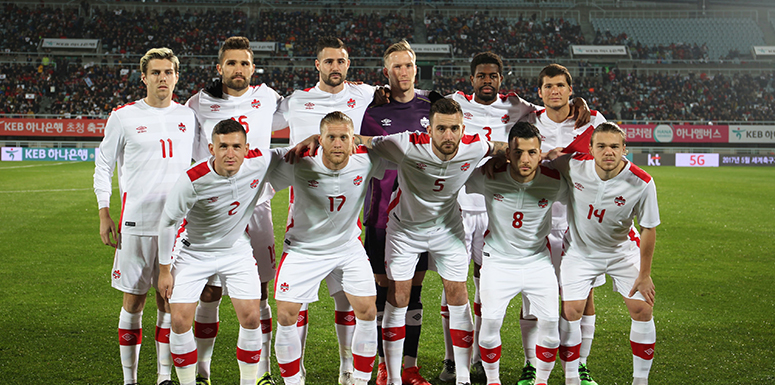 Canada to visit Bermuda for January friendly
Published on
/ Updated on at
Canada (pictured) convenes for a team photo prior to its last match at Korea Republic on November 11, 2016. (Photo courtesy of Canada Soccer)
OTTAWA -- Canada will square off against host Bermuda in an international friendly on January 22, 2017, Canada Soccer announced Tuesday.
The match, which will be played at the Bermuda National Sports Centre in Devonshire, will kick-off Canada's 2017 season and complete a camp that is slated to start on January 10 in the United States.
"The international match will come at the back end of our extended January camp," said Canada interim head coach Michael Findlay. "We wanted to arrange a game that was close in vicinity and also gave us a good step from which to the start of the season."
The January camp will start with a larger pool of players, featuring mostly North American-based players, before a roster for the Bermuda encounter is determined. A list of invited players will be announced in the first week of January.
"We want to give our players a leg up in their preparation for the new season, but also give us the opportunity to assess and evaluate a larger group of players," Findlay commented. "There will also be an internal competition within the group as only 18 players will be selected for the travel to Bermuda."
The match will mark the ninth meeting between Canada and Bermuda dating back to 1968. Canada leads the series with an unbeaten 4W-4D-0L mark, including a 3-0 win in their last encounter on March 25, 2007.