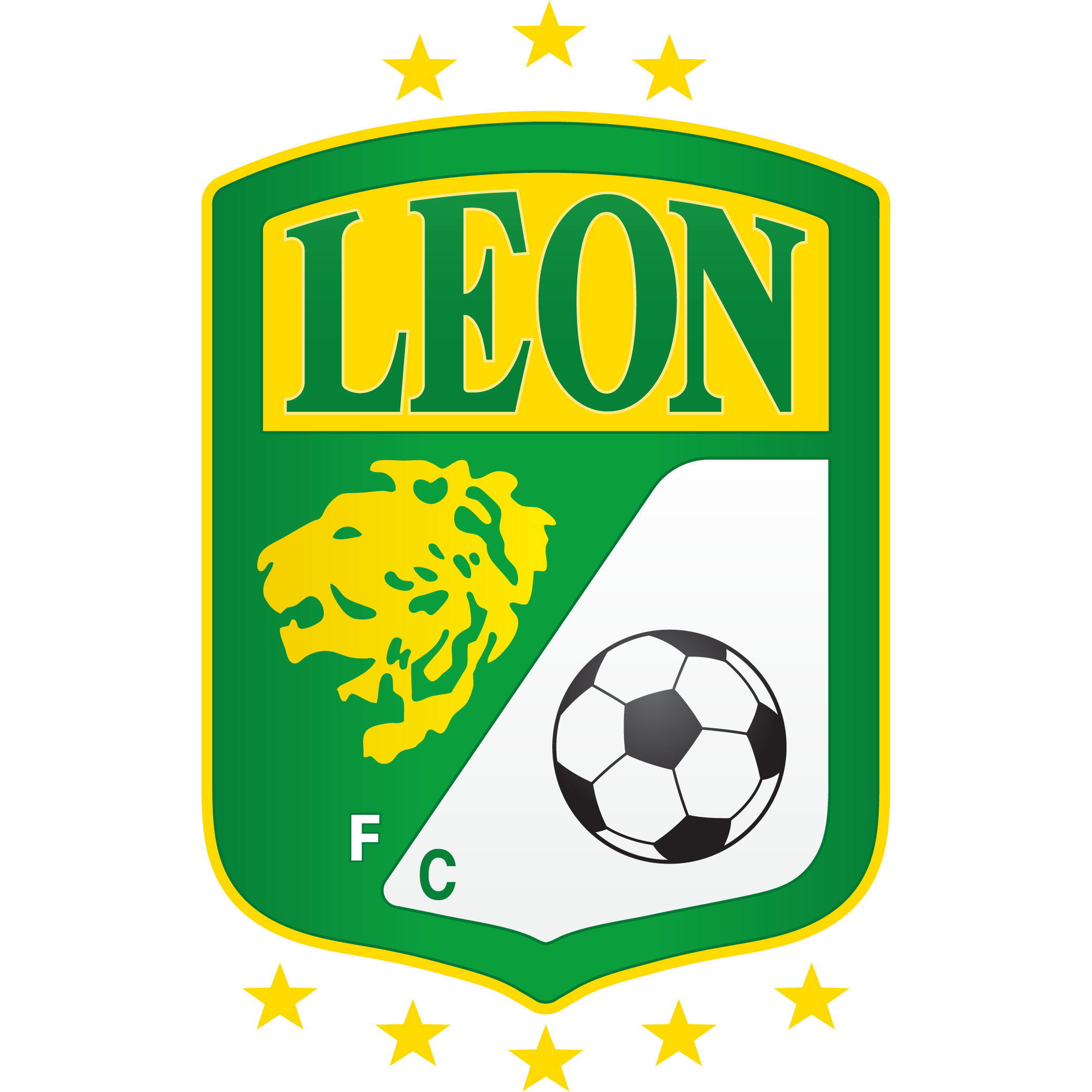 Club Leon
Bio
Qualification: Club Leon qualified as the 2020 Liga MX Clausura regular season second place team at the time of suspension.
Previous SCCL Appearances: (2)
Top Scorer: Jose Cardenas, Jose Ruiz, Yamilson Rivera (2)
All-Time SCCL Record: GP- 6 W-3 D-1 L-2 GF- 12 GA- 9
Best SCCL Finish: Group Stage (1) 2014-15; Round of 16, 2020
Concacaf Club Titles: (0)
Domestic League titles: (8) last: Guardianes 2020
Head coach: Ignacio Ambriz
For the third time in their history, Club Leon will appear in the SCCL, having featured in the 2014-15 and 2020 editions.
Head Coach Ignacio Ambriz guided Club Leon to the Mexican domestic title to close 2020 and will look to carry that momentum into the 2021 SCCL.
Ambriz is also no stranger to winning the SCCL, having achieved that feat with Club America in the 2015-16 edition.
QUALIFICATION SUMMARY
Club Leon qualified as the 2020 Liga MX Clausura regular season second place team at the time of suspension.
TWELVE-YEAR CONCACAF RECORD (CONCACAF Champions League unless noted otherwise)
2008/09: Did not qualify.
2009/10: Did not qualify.
2010/11: Did not qualify.
2011/12: Did not qualify.
2012/13: Did not qualify.
2013/14: Did not qualify.
2014/15: Group stage.
2015/16: Did not qualify.
2016/17: Did not qualify.
2018: Did not qualify.
2019: Did not qualify.
2020: Round of 16, eliminated 2-3 by Los Angeles FC